Study finds which US states have the 'fastest talkers'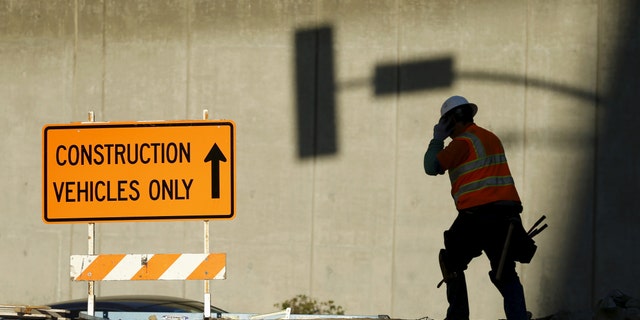 NEWYou can now listen to Fox News articles!
Research by mobile advertising analytics company Marchex has ranked America's "fastest talkers" and the results may surprise you.
Marchex analysts studied more than 4 million phone calls between 2013 and 2015 using technology that monitors speech, silence, ring tones and hold times to analyze speech patterns.
The results, released this week, show that Americans are talking faster than ever – speaking between 110 and 150 words per minute, on average. Somewhat surprisingly, the nation's fastest talkers came from Oregon, followed by Minnesota, Massachusetts, Kansas and Iowa (New York only ranked at #38). America's slowest talkers were from North Carolina, followed by Alabama, South Carolina, Louisiana and Mississippi.
Related: iPhone 7 rumored to wow with killer camera, reports say
"The slowest talkers – as measured by words per minute – come primarily from the South," explained the Marchex Institute, on its website. "The fastest talking population comes from Oregon, and is followed closely by its neighbors in the Pacific Northwest, most of New England, the upper Midwest (states surrounding Minnesota and Iowa) and Florida."
While New York may not be one of the fastest-talking states, its residents do talk the most, according to the research. "For every 5 words a slow talking state utters, a fast talking state will utter 6," noted the Marchex Institute.
After New York, California, New Jersey, Nevada and Maryland are America's biggest talkers, while residents of Oklahoma, Kansas, Wisconsin, Minnesota and Iowa talk the least.
Related: Smaller iPhone, new Apple Watch could be coming this year
"The West and South from California to Texas also speak a lot on the phone, along with central states Illinois, Ohio and Missouri," said Marchex. "If you want to have a conversation that is straight to the point, then focus in on residents from the middle. Most states in between Idaho to the West, Wisconsin to the East, Oklahoma to the South and all the way up to Canada use fewer words to get the point across than everyone on the coasts."
According to the Marchex data, A New Yorker will use 62 percent more words than someone from Iowa to have the same conversation with a business.
Researchers also examined how tolerant residents of all 50 states are when placed on hold. Kentucky is the most impatient state, according to the study, which measured how often people are willing to wait on hold before hanging up. Other "impatient" states include Ohio, North Carolina, New York and West Virginia. In contrast, the most patient state was Louisiana, followed by Colorado, Florida, Illinois and Minnesota.
Related: iPhone 6s Plus review
The study also urged businesses to improve their customer service over the phone, predicting that Americans will waste over 900 million hours waiting on hold in 2016.
A recent survey commissioned by text message service TalkTo found that more than 50 percent of consumers spend between 10 and 20 minutes per week on hold, which amounts to 13 hours per year and almost 43 days in a lifetime.