Sprint looks to improve its LTE coverage by teaming up with rural carriers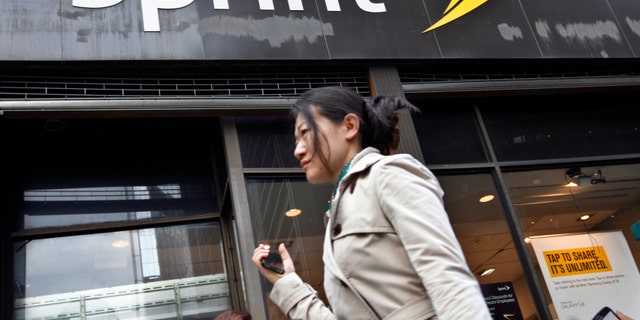 Whether it's Verizon or T-Mobile, one thing is consistent across the board: rural areas don't get a lot of love from wireless carriers. Sprint, in particular, will try to remedy its gaps in its 4G LTE network by making deals with 15 rural carriers.
The program, which now includes 27 mobile operators, has Sprint improving its 4G LTE network in rural areas. It's not one-sided, as these rural carriers gain low-cost access to Sprint's 4G LTE network, with their customers gaining the ability to purchase Sprint handsets.
Related: Sprint's new Framily plan offers 20GB of shared data for $100 a month
"In just a few short months, Sprint has made significant progress by signing agreements covering 27 regional carriers that serve millions of people across the country," said Sprint corporate and business development senior vice president Michael C. Schwartz. "By working together, we will bring mobile broadband and better wireless devices to underserved communities while expanding 4G LTE coverage for Sprint customers."
While such a move certainly won't turn Sprint's fortunes around overnight, it is a nice reminder that it is trying to improve itself in significant ways.
Here is the list of the 15 rural carriers brought into the fold:
Bluegrass Cellular, serving Kentucky
Blue Wireless, serving New York and Pennsylvania
Pine Belt Wireless, serving Alabama
Pioneer Cellular, serving Oklahoma and Kansas
Public Service Wireless, serving Alabama and Georgia
Syringa Wireless, serving Idaho
Rural Independent Network Alliance (RINA) members and its partners: STRATA Networks, serving Utah, Wyoming and Colorado Silver Star Wireless, serving Wyoming and Idaho All West Wireless Inc., serving Wyoming and Utah NNTC, serving Colorado Snake River Personal Communications Service, serving Oregon CTC Telecom Inc., serving Idaho South Central Communications Inc., serving Utah Custer Telephone Wireless, serving Idaho Breakaway Wireless, serving Utah
STRATA Networks, serving Utah, Wyoming and Colorado
Silver Star Wireless, serving Wyoming and Idaho
All West Wireless Inc., serving Wyoming and Utah
NNTC, serving Colorado
Snake River Personal Communications Service, serving Oregon
CTC Telecom Inc., serving Idaho
South Central Communications Inc., serving Utah
Custer Telephone Wireless, serving Idaho
Breakaway Wireless, serving Utah
Related: New Sprint CEO promises price cuts and better plans