Spotify lets you find your 'Star Wars' music match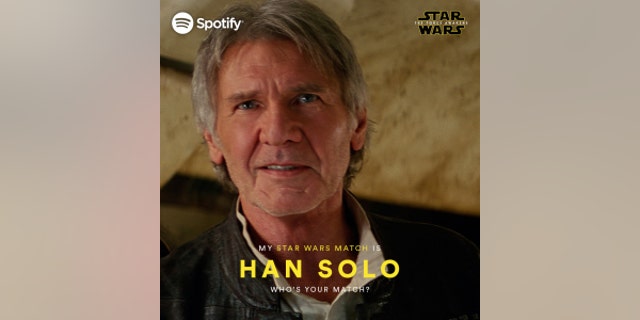 Are your music tastes more Luke Skywalker or Darth Vader? Spotify will let you know.
Keen to tap into the buzz surrounding the eagerly-anticipated opening of "Star Wars: The Force Awakens" Friday, the digital music service is offering to find fans' Star Wars musical match.
Related: Google Apps get 'Star Wars' makeover
Fans can go to spotify-starwars.com and log on to their Spotify account to find which Star Wars character from the past, present and future matches their musical tastes. "Pro-tip, if you listen to a lot of 80s hair metal then you will probably get Chewbacca," Spotify explained, in a press release.
Other big-name firms are also harnessing the buzz around "Star Wars: The Force Awakens." Google, for example, has given its most popular apps a 'Star Wars' makeover.
Related: Here's the tech 'Star Wars' nerds really want
Fans of the hugely popular movie series have also been polled on which piece of Star Wars technology they would most like to own. The Speeder Bike, which featured in high-speed chases during "Return of the Jedi" came out top, according to the myDevices survey.