South Korea postpones third bid to launch rocket from own soil due to technical glitch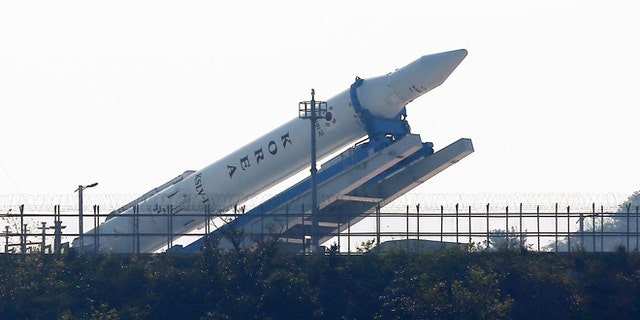 SEOUL, South Korea – South Korea has been forced to postpone its third attempt to launch a satellite into space from its own soil because of a last-minute technical glitch.
South Korean space agency chief Kim Seung-jo says engineers found a gas leak in the link between the two-stage rocket and the launch pad just hours before Friday's planned lift-off.
South Korea has tried unsuccessfully two other times to launch a satellite from its own soil. In 2009, the rocket failed to deploy the satellite in orbit. In 2010, the rocket carrying the satellite exploded just two minutes after lift-off.
Kim says it will take at least another three days to try again.
The rocket's first stage was made by Russia while the second was built by South Korea.