Single Keystroke Nearly Self-Destructs Unmanned Navy Copter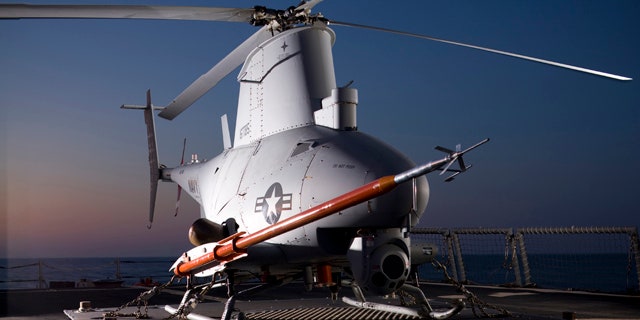 An unmanned MQ-8B Fire Scout helicopter can launch by itself, fly by itself -- and with a single slip, can nearly blow up by itself.
According to a June 24 report from the Defense Department's director of operational test and evaluation, the critical error came when the drone's operator accidentally pressed the spacebar with a wire from his headset -- launching the self-destruct mechanism on the vehicle.
Several steps are required to complete the self-destruct procedure, explains a story on Navy News, and the Fire Scout was saved in the end. But the link between operator and drone was highlighted in the report as a key technological weakness to a drone able to complete just 29 of 58 assigned missions while on the frigate Halyburton.
The MQ-8B Fire Scout failed 10 of 10 test missions at Naval Air Station Patuxent River, Md., as well. In fact, the same glitch led one of the aircraft to fly uncontrolled from the station into restricted airspace near Washington, D.C., before control was regained.
"There are certainly some things that we agree with [in] the report and certainly some things that we don't, many of which, in the category of the ones we don't, are based on timing and the data available at the time of the DoD report," said George Vardoulakis, a vice president for tactical unmanned systems at Northrop Grumman, which makes the Fire Scout.
Vardoulakis said the problems on Halyburton were largely caused by a broken antenna. Once repaired, the mission success rate skyrocketed to more than 97 percent, he said, a number reiterated by the Navy.
Both said that recent missions have been far more successful and upgrades have stabilized the platform. Still, that faulty data link -- which sometimes crashed while the Fire Scout was airborne, forcing operators to re-connect midflight or abort their mission -- results in launch times that take more than an hour longer than planned (the average delay is 67 minutes), according to Navy News.
The report's authors concluded that the aircraft could become a $2.8 billion program incapable of providing ground troops with time-sensitive intelligence.
The Navy plans to buy up to 168 Fire Scouts.