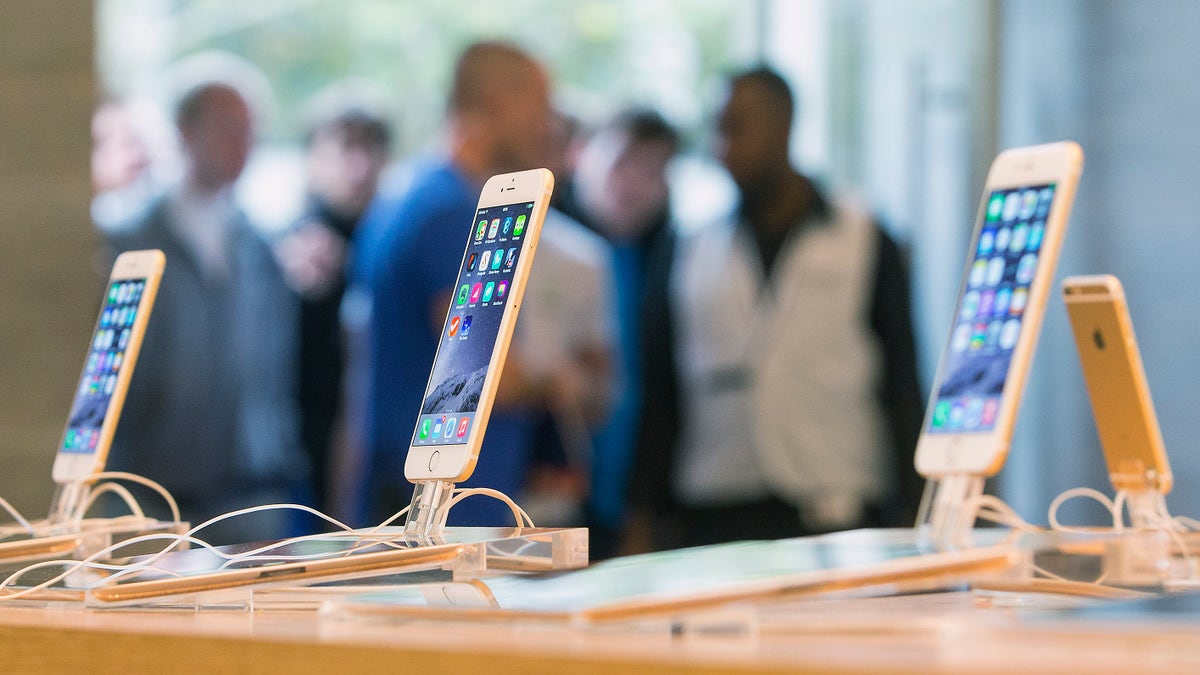 While the upcoming iPhone 7 is expected to have some welcome improvements, the iPhone that Apple is planning for 2017 could be really different.
First, let's review what's expected for the iPhone 7. Two recent reports from Bloomberg lay out a lot of the details. It's expected to debut at an Apple event less than a month from now on September 7, but be physically similar to the iPhone 6/6s, a design first introduced in September of 2014. That means Apple will break from its past practice of doing a physical makeover every two years.
The iPhone 7's improvements and changes are expected to include a dual-camera system (possibly similar to Huawei's P9 smartphone) on one model, a redesigned pressure-sensitive home button, and no headphone jack. Headphones would be connected via the charging port or Bluetooth.
Wait for the iPhone 8?
The iPhone 8 should be the device that moves Apple into the future. It may not be a coincidence that 2017 will be the 10th anniversary of the iPhone. So, it's conceivable that Apple is waiting for that date to bring out an overhauled iPhone.
So far, speculation points to a 2017 iPhone that could be based on a glass body, according to a report this week from Nikkei, Japan's largest business newspaper. "Apple is expected to redesign the iPhone, including giving it a glass chassis," Nikkei reported.
That glass casing could be made by Apple manufacturing partner Foxconn, Nikkei said, citing a source with knowledge of Apple component suppliers in Taiwan. "Foxconn has been trying [to develop a] glass chassis since last year," Nikkei quoted the source as saying.
But probably the most stunning part of the redesign would be the rumored move from the current LCD (liquid crystal) display to an organic light-emitting diode (OLED) display, which is a rumor repeated by Nikkei. That would theoretically enable Apple to revamp the iPhone's physical look-and-feel and— as one possibility— offer a curved display with higher resolution and more vibrant colors.
A major redesign along those lines is practically necessary for Apple because Samsung already offers the highly-praised Galaxy S7 Edge with an OLED display that's curved along the two lengthwise edges of the phone.
That gives Samsung a clear technological advantage over Apple. "Right now, the Galaxy Note 7 is far more advanced than what Apple offers and, my bet, more advanced than what the iPhone 7 will offer," Todd Haselton, a writer for tech media site TechoBuffalo, told Foxnews.com in an email.
"Several rumors have suggested Apple is moving toward an OLED display next year, which will be a good first step [toward closing the gap]," he added.
Apple could also combine hardware improvements with new software and services, Rushabh Doshi, an analyst with market researcher Canalys, told FoxNews.com.
"We expect Apple to focus strongly on service innovation. Artificial Intelligence would take center stage in the coming years as the smart phone becomes a true 'assistant' to the user," Doshi said. "[The] recent acquisition of Turi continues to underline the importance of AI for Apple," Doshi said.
Neither Apple nor Foxconn would comment on the Nikkei report.