Should a Chromebook be your next laptop?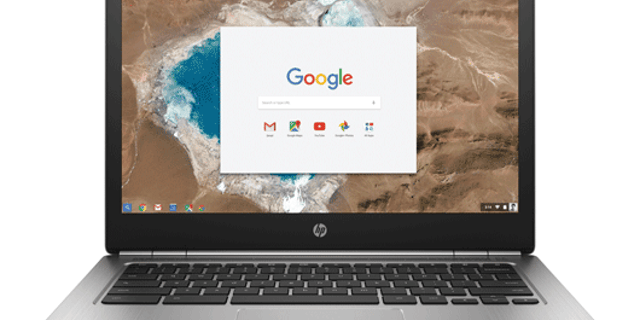 Chromebooks are gaining steadily in popularity. And now Google has provided a boost to the inexpensive laptops that may win over more skeptics.
The Chromebook has been around since 2011 and has remained largely a niche product, most popular in education settings. Recent figures from market researcher IDC, however, show that laptops with the Chrome operating system out-shipped Apple's Mac platform for the first time ever in the first quarter of this year.
And Google on Thursday made an announcement that could nudge Chromebooks into the mainstream. "Today we announced that we're adding Android apps to Chromebooks, which means users will be able to install the apps they know and love," Google said. So, later this year, Chromebooks will support both the Google Play Store and all of those Android apps you use on your Android phone.
Related: This new 3D printer can print its own parts
"I'd argue the average consumer could probably have all of his/her computing needs fulfilled by a Chromebook," Linn Huang, an analyst at IDC, said. Though Huang doesn't believe that the Chromebook will suddenly become a Windows laptop killer because of Android app support, "it does give Chromebooks a very interesting advantage against a barren Windows app market," she said.
So, is a Chromebook worthy of your consideration? If you spend a lot of your time in the Chrome browser and use services like Gmail, Google Calendar, and Google Docs, then a Chromebook merits serious thought.
Chrome OS: This is not your father's operating system. The Chrome OS is, by Mac and Windows standards, minimalist. After logging into your Google account, you're presented with a sparse desktop with a few icons, such as Gmail, YouTube, Picasa and apps you were previously using. And, like the Chrome browser, most of the stuff you use runs in the cloud. Which means Chromebook vendors can offer laptops with only 16GB or 32GB of storage, not unlike a smartphone.
Related: These drones will deliver blood and supplies across Rwanda
Dell Chromebook 13: The 13-incher starts at $429, which is inexpensive compared to a premium Mac or Windows product. And that's how Dell bills the machine with its tagline of "Designed for professionals." Reviewers like it. "It fulfills a longstanding need for a professional-grade machine that's portable, productive, and built with high-quality materials," PC World said in its review.
The entry-level Dell Chromebook 13 has stellar battery life (rated at 12 hours, though some reviews say it can last as long as 15 hours), a Full HD (1,920x1,080) display, 16GB of storage, 4GB of RAM, an Intel Intel Celeron 3205U processor, and of course the Chrome OS.
HP Chromebook 13: Designed in collaboration with Google, this is a major step up in Chromebook design. It starts at $499, which is actually pricey for a Chromebook, but can be configured with features that would cost you a lot more if you were buying a Mac or Windows. That includes a brushed aluminum, all-metal body that's only about 0.5-inches thick, weighing in at just under 2.9 pounds (that's even thinner and lighter than Apple's MacBook Air) and, for $599, a very-high-resolution (3,200x1,800) display. The HP Chromebook 13, just coming on the market now, comes with an Intel 6th Generation Core "Skylake" processors, 4GB of RAM, and 32GB of storage.
Related: Apple's new 12-inch MacBook: A great device gets better
Toshiba Chromebook 2: This Chromebook has garnered a lot of praise. It has a great 1,920x1,080 display, excellent battery life, and is cheap, starting at $269 from retailers like Best Buy. Specs include an Intel Celeron processor, 4GB of RAM, and a 16GB solid state drive (SSD).