Secret Service will test surveillance drone during Trump's golf club visit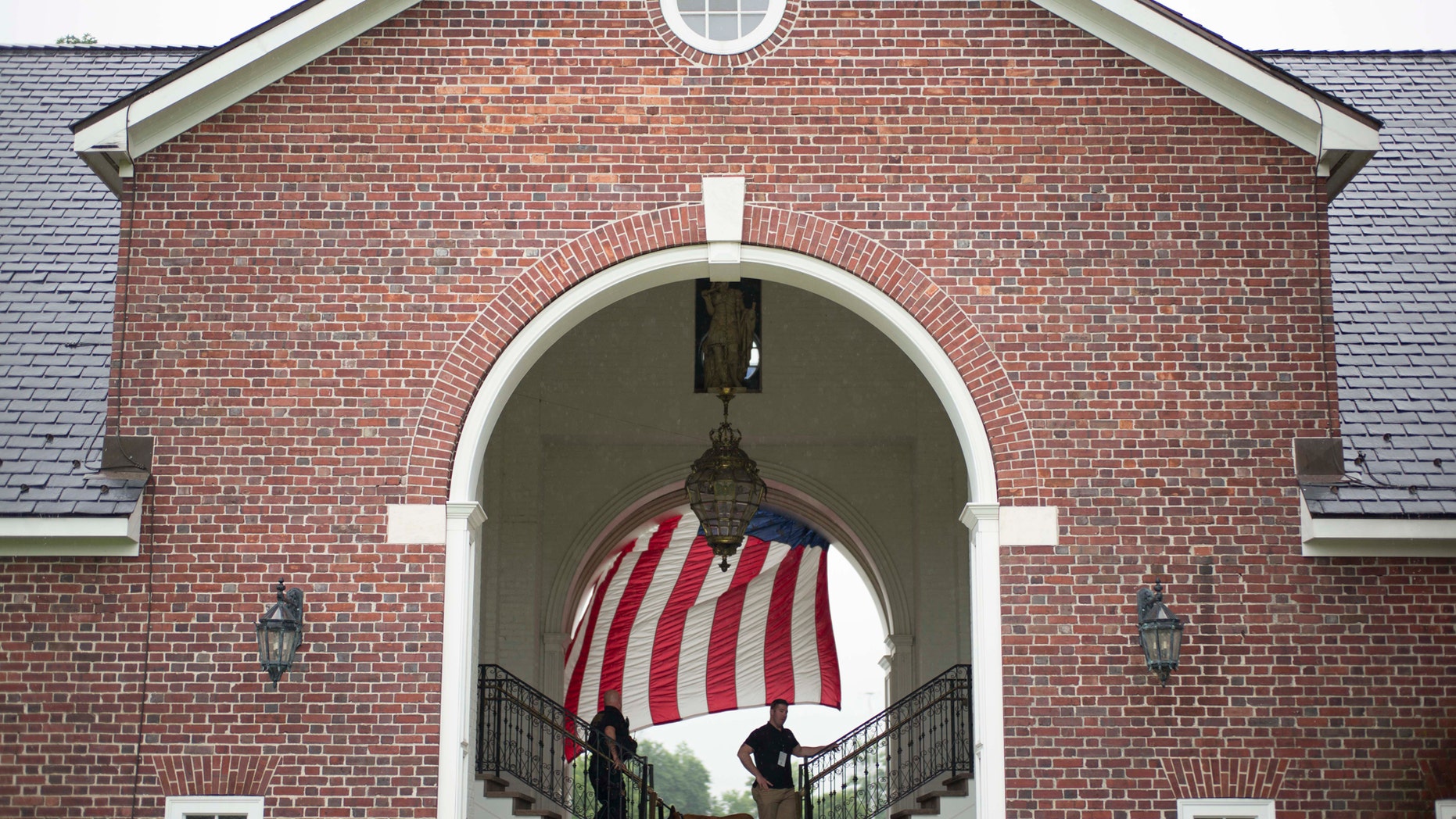 The Secret Service will reportedly test the drone during President Donald Trump's visit to his golf club in Bedminster, New Jersey this month.
Citing a document released Wednesday, Reuters reports that the agency plans to use a small tethered drone during the president's visit to the Trump National Golf Club.
WHITE HOUSE GETS DRONE DEFENSE WAKE-UP CALL
Reuters reports that the drone, which has electro-optical and infrared cameras, will fly at an altitude of 300 to 400 feet, focusing on the outer perimeter of the golf club's "protection zone". The Secret Service said that the drone may be within range of private residences, potentially leading to unintentional privacy violations.
The Secret Service did not reveal specifics of the drone deployment when contacted by Fox News. "In an effort to expand upon our current use of traditional manned aircraft platforms to provide overhead situational awareness, the U.S. Secret Service is developing a program to incorporate the use of several types of Unmanned Aerial Systems (UAS) and tethered systems," it said, in a statement emailed to Fox News. "These systems will serve as valuable tools the Secret Service will use to further our protective mission."
WOMAN BRANDISHES GUN, SCARES OFF DRONE
The agency said that it is constantly assessing how it can "effectively evaluate threats and mitigate vulnerabilities."
In 2015, a quadcopter drone sparked a security alert after it crashed onto the White House grounds.
Follow James Rogers on Twitter @jamesjrogers