Saudi Arabia to Continue BlackBerry Service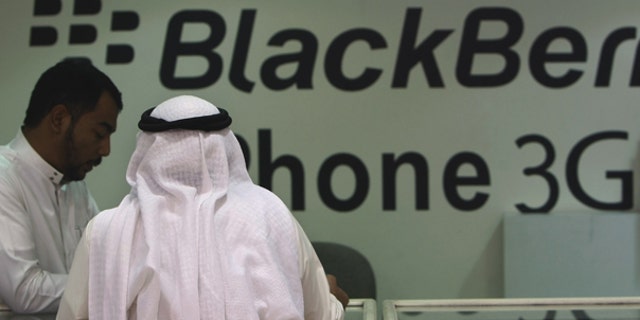 NEWYou can now listen to Fox News articles!
RIYADH, Saudi Arabia -- Saudi Arabia's telecommunications regulator says it will allow BlackBerry services to continue in the kingdom, citing "positive developments" with the device's manufacturer to find a compromise over security concerns.
The Saudi Communications and Information Technology Commission's announcement on Tuesday staves off, at least temporarily, a potential ban on Canadian manufacturer Research In Motion's popular device.
Saudi Arabia had threatened to ban BlackBerry services on Friday, citing national security concerns. But RIM was given a 48 hour extension, expiring Monday night, to address the country's concerns.
The regulator said it was continuing to work with the country's three mobile phone service providers and would "take the necessary steps" based on progress made. The regulator did not say if any deal had been struck with RIM.