Samsung Unveils 17-inch Series 7 Chronos Notebook, Complete With Ivy Bridge CPU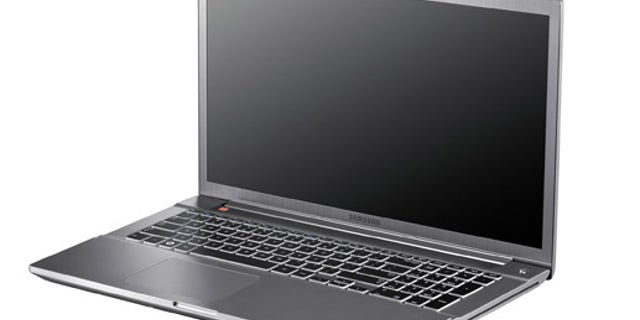 Add another notebook to the pile of powerful systems powered by Intel's new "Ivy Bridge" platform. Today, Samsung announced the release of its new 17-inch Series 7 Chronos Notebook, a $1,499 multimedia monster that comes powered by a 3rd generation Core i7 CPU, 8GB of RAM, and an Nvidia GeForce GT 650M discrete graphics chip.
With a 300-nit, 1920 x 1080 screen and three JBL speakers that include a subwoofer, the new 17-inch Series 7 Chronos is designed to be your all-purpose home entertainment system. Considering that the notebook weighs only 6.5 pounds, and promises 8 hours of battery life it's also light enough to carry with you.
Though the Chronos doesn't have a dedicated SSD, Samsung has equipped it with an 8GB express cache that speeds up access to frequently-opened files. Samsung's Fast Start technology promises to cold boot the system in 19 seconds and wake it from hybrid sleep in just 2 seconds.
The 17-inch Series 7 Chronos should be available now through typical Samsung retailers and via samsung.com.