#RIPTwitter: CEO Jack Dorsey says Twitter is alive and well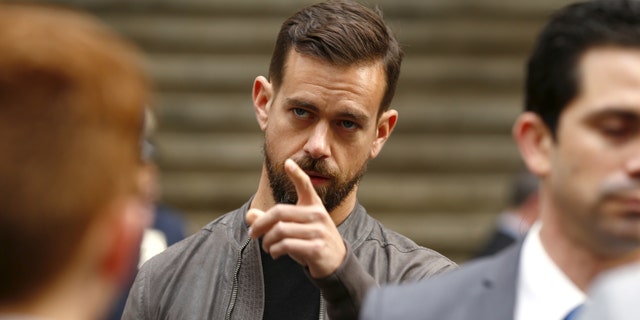 Twitter CEO Jack Dorsey moved quickly Saturday to calm users' fears of dramatic changes in how the social networking site presents tweets.
Late on Friday Buzzfeed reported that the company is planning to introduce an algorithmic timeline as early as this week. The timeline would reportedly reorder tweets based on what Twitter's algorithm thinks people most want to see, as opposed to the current Twitter stream's reverse chronological order. Buzzfeed added that it was unclear whether a new timeline would be presented as an option to users or whether they would be forced to change.
Users flooded to Twitter to voice their concerns about the reported changes using the hashtag #RIPTwitter.
Related: Twitter takes cyber battle to ISIS, shuts down over 125,000 terrorist accounts
Twitter chief Dorsey weighed in on the brouhaha Saturday. "Hello Twitter! Regarding #RIPTwitter: I want you all to know we're always listening. We never planned to reorder timelines next week," he tweeted.
Hello Twitter! Regarding #RIPTwitter: I want you all to know we're always listening. We never planned to reorder timelines next week.

— Jack (@jack) February 6, 2016
Dorsey, however, appeared to hint that Twitter is planning some form of enhancements to its service, but did not reveal when this would happen.
"Twitter is live. Twitter is real-time. Twitter is about who & what you follow. And Twitter is here to stay! By becoming more Twitter-y," he added, in a subsequent tweet.
Citing an unnamed source involved in a Twitter test group, The Verge reports that the new algorithmic timeline will be like an expanded version of Twitter's existing "while you were away" feature. Launched in January 2015, "while you were away" recaps some of the top tweets that users might have missed from the accounts they follow.
Related: Twitter users spot 'GIF' option on mobile
The Verge reports that if users open up Twitter a few times a day, they'll see a handful of "while you were away"-style sections breaking up the chronological tweets. When users pull down to refresh their Twitter stream, it will revert back to the traditional timeline, the report added
Social media expert and President of JRM Comms Jason Mollica told FoxNews.com that it makes perfect sense for Twitter to augment its service in this way. "What Twitter is trying to do is basically improve the user experience and eliminate a lot of the 'spammy' talk that goes on the network," he said. "It will only enhance the experience for people."
Mollica added that the #RIPTwitter outrage highlights peoples' deep feelings about the social networking site. "Clearly, people are passionate enough about social media, and especially Twitter," he said. "[Twitter] is a channel that has changed the world by getting messages out."
Related: Widow sues Twitter over ISIS' 'unfettered ability' to use platform
Social media has played a significant role in the Arab Spring protests and a host of other world events. Last year, for example, Parisians used the hashtag #PorteOuverte or "Open Door," to offer support and shelter to people affected by the attacks. The hashtag #JeSuisParis or "I am Paris" was also widely used to express solidarity with Parisians.
Twitter had 320 million monthly active users at the end of September 2015, although critics have questioned the platform's potential for long-term growth. The social media giant reports its fiscal fourth-quarter results after market close on Wednesday.
A Twitter spokeswoman declined to comment on this story when contacted by FoxNews.com.

Follow James Rogers on Twitter @jamesjrogers