Rebels Hijack Qaddafi's Phones, Build Own Network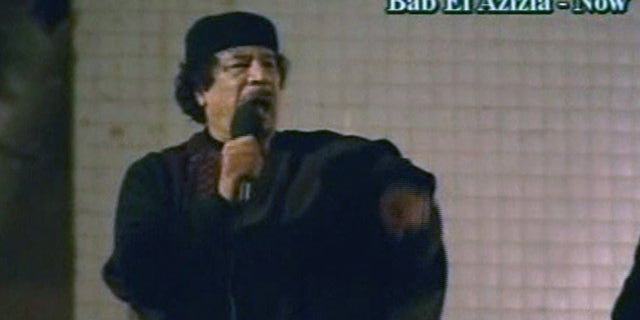 NEWYou can now listen to Fox News articles!
A team led by a Libyan-American telecom executive has helped rebels hijack Col. Moammar Qaddafi's cellphone network and re-establish their own communications.
The new network, first plotted on an airplane napkin and assembled with the help of oil-rich Arab nations, is giving more than two million Libyans their first connections to each other and the outside world after Col. Qaddafi cut off their telephone and Internet service about a month ago.
That March cutoff had rebels waving flags to communicate on the battlefield. The new cellphone network, opened on April 2, has become the opposition's main tool for communicating from the front lines in the east and up the chain of command to rebel brass hundreds of miles away.
While cellphones haven't given rebel fighters the military strength to decisively drive Col. Qaddafi from power, the network has enabled rebel leaders to more easily make the calls needed to rally international backing, source weapons and strategize with their envoys abroad.
To make that possible, engineeers hived off part of the Libyana cellphone network -- owned and operated by the Tripoli-based Libyan General Telecommunications Authority, which is run by Col. Qaddafi's eldest son -- and rewired it to run independently of the regime's control.
Government spokesman Moussa Ibrahim, asked about the rebel cellphone network, said he hadn't heard of it.
Read more on Libya's rebel telecom coup at The Wall Street Journal.