NYC adding free Wi-Fi hotspots to payphones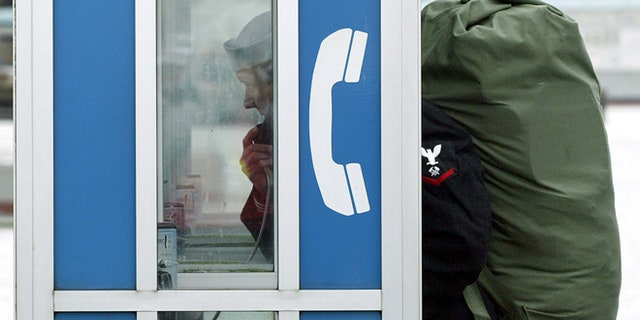 NEWYou can now listen to Fox News articles!
NEW YORK – New York City is debuting Wi-Fi hotspots across the city today. The new pilot program will offer residents and visitors of the five boroughs access to free public Wi-Fi using existing infrastructure the city already has in place.
"What we are doing is taking the current infrastructure that we have already have, leverage it up, add few more technological advance and, frankly, with the new information age you can put so much information and pack it up into small devices," said Rahul Merchant, Citywide Chief Information and Innovation Officer.
There are ten already in use in Manhattan, Queens and Brooklyn and more planned in the Bronx and Staten Island. Each is located at a payphone already in use across the city with a Wi-Fi radius of 100 to 200 feet from each kiosk.
Rachel Sterne, New York City's Chief Digital Officer, says public Wi-Fi is the number one request from residents. The city is partnering with Titan, its largest payphone provider, and Van Wagner Communications.
"We believe deeply that New York City deserves to have great technology on the streets and the payphone franchise is an excellent way to provide that," said Scott Goldsmith, Titan's Executive Vice President.
[pullquote]
Peter Izzo, Van Wagner Communications Senior Operations Executive, says this is only the first step.
"We have tremendous resources with our infrastructure that's under the streets in New York City. And when you think about unlimited bandwidth and electric on thousands of street corners, the possibilities are endless."
The goal is to become the world's leading digital city.
"This is one of the most developed city in the whole world and our goal is to provide as much access to information technology and information as possible," said Merchant.
The program's success will be gauged on the amount of use and feedback provided through 2014. Depending on the response, the city could make a profit from this program, but merchant said it is unlikely and too early to forecast.
"If we can provide all the ideas without any additional cost, absolutely we would love to [make a profit]," said Merchant, "but at some point in time we have to figure out the public-private partnership by which if we are going to try and give a lot of services out of a payphone, which is a fantastic asset, in that case we may have to look for some public-private partnership."
Though it costs $2,000 to install each Wi-Fi hotspot, the city is not footing the bill. There will be additional fees maintenance and for the high speed line, both of which will be paid for payphone providers.