Ever the king of nostalgia, Nintendo is entering a partnership with McDonald's to bring its toys to Happy Meals, following a similar deal from the 1990s.
The deal, which runs in the U.S. from April 26 to May 22, will see eight Nintendo characters included in the meal. The toys include Mario, Luigi, Princess Peach, Bowser and several others.
HERE'S WHY NINTENDO IS CANCELING THE NES CLASSIC
Below is a picture from Nintendo and McDonald's showing all eight toys: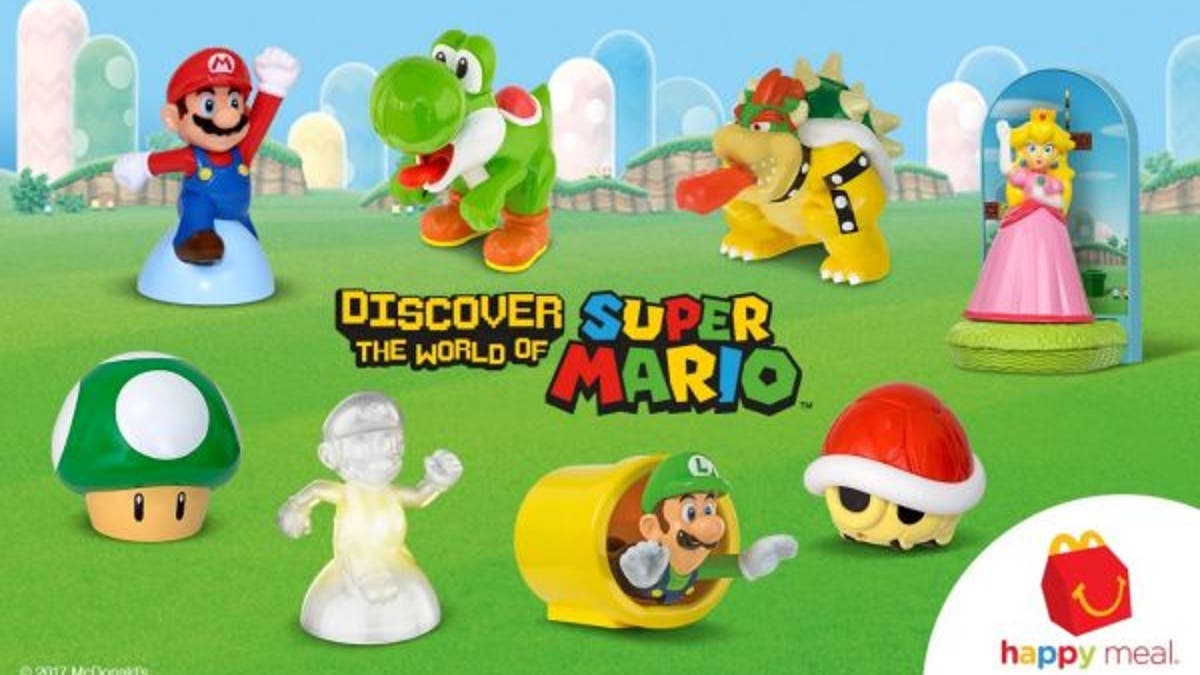 A McDonald's website shows how the toys work.
In addition, Nintendo is also partnering with McDonald's for an ongoing contest, which lets McDonald's app users become eligible to win a Nintendo Switch console.
The partnership comes on back of incredible success Nintendo has had recently, with its new Nintendo Switch console, as well as the retro Nintendo Classic Edition, a miniature version of the popular 1980s gaming system.
In March, Nintendo said it had sold 1.5 million units of the NES Classic. However, it later said it would be discontinuing the console, despite strong demand for it from consumers.
Earlier this month, research firm NPD Group and Nintendo also said more than 906,000 Switch consoles had been sold in North America alone, making it Nintendo's best launch in North America ever.