Nike finally gets around to releasing a FuelBand app for Android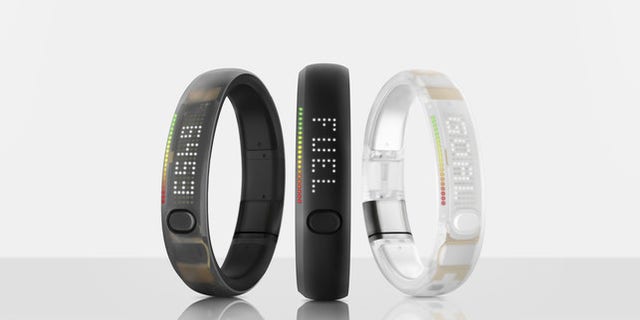 Nike has finally gotten around to releasing a FuelBand app for Android. The sports company launched the fitness tracker two years ago, but until Tuesday only iPhone users could link to it.
The new app allows the latest version of Nike's wrist-based device – the FuelBand SE – to communicate via Bluetooth with Android smartphones running Android 4.3 Jelly Bean or higher, though has been optimized for Samsung's Galaxy S5, S4, and S3 handsets, the Nexus 5, HTC One, and Moto X.
It's not entirely clear why Nike took so long to get a FuelBand app out for Android. While the company's VP of digital sport, Stefan Olander, insisted last year that it was down to a lack of Bluetooth LE support across Android phones, some suggested it had more to do with Nike's links with iPhone maker Apple.
Nike's tracker measures a user's everyday activity, including steps taken and calories burned, and converts the data into NikeFuel, the sports company's specially designed "universal unit" for measuring body movement.
Syncing the FuelBand with its smartphone app allows for easy analysis of the collected data, helping you to keep motivated as you work sweatily toward your daily goal. The app also shows your activity history, best days, weeks and months, and adds a social element with Nike+ Groups where you can see how your FuelBand-owning friends are doing.
In April, reports emerged suggesting Nike was planning to kill off the FuelBand, though the appearance this week of the Android app indicates there's life in the old tracker yet.