Night at the museum: Robots to live stream after-hours tours of Tate Britain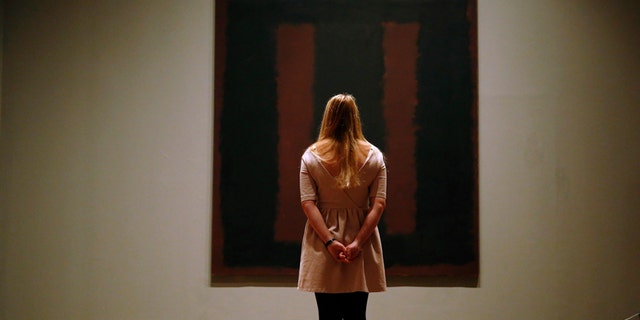 One of the UK's most prestigious art galleries is about to offer citizens of the world the chance to roam the premises at night from the comfort of their sofa.
For five days starting Wednesday evening, London's Tate Britain is letting loose in its galleries four camera-equipped robots, with footage set to be live streamed to a dedicated website so viewers can enjoy their own night-time visit to marvel at its treasures.
Best of all, visitors to the site will be able to take turns controlling the robots, with a team of art experts on hand to offer live commentaries on any exhibits you happen to come across as you – or, more precisely, your bot – makes its way around.
Related: South Korean baseball team replaces absent fans with robots
Fortunately for the Tate's owner, the robots have been fitted with sensors to prevent them from trundling into priceless works of art. Attached spotlights will also help them to move around the darkened space, at the same time offering shady views of the gallery at night.
"We want to digitally create the experience of being in the collection alone at night with all these amazing artworks," project designer Ross Cairns of London-based design studio The Workers explained.
ISS superstar Chris Hadfield has already tested the system, recently controlling one of the robots from his base in Toronto some 3,500 miles away.
"It's really interesting to think of the artistry, the history, and the technology all wrapped up in one," the former astronaut said.
The event is part of Tate Britain's After Dark project, which last year won the IK Prize, a contest designed to encourage greater interest in art via digital technologies.
Of course, with only four robots and goodness knows how many people hitting the site, your chances of taking control of one of the robots must be pretty slim. Still, if you're interested in art, or in robot technology, a night-time visit to Tate Britain might be just the ticket.
The robots roll into action on Wednesday at 10pm local time (5pm ET, 2pm PT).
[Source: Tate Britain]