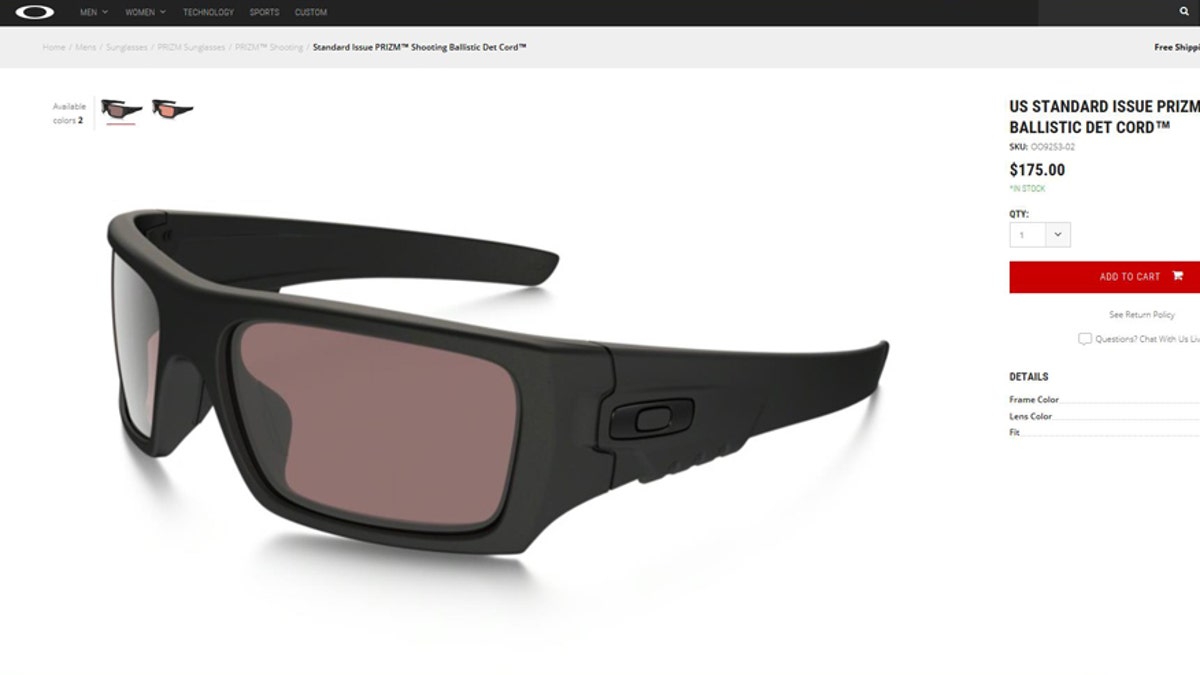 Meet the SI Ballistic Det Cord … Oakley's new shades for aggressive environments.
Eyewear specialist Oakley revealed the shades to international militaries from around the world at last month's DSEI (Defence and Security Equipment International exhibition) event in London.
If you need to protect your eyes from bright light AND things flying around in combat – while looking cool doing it - then these could be the shades for you.
A great choice for low profile missions and covert protection, this new eyewear is designed with the military and law enforcement in mind. Ballistic Det Cord is engineered for folks who need to be ready for any situation and need excellent clarity to support precise shooting.
Related: Falcon Shield launches electronic attacks to take control of drones
The ballistic shades are made by Oakley Standard Issue, a division of the company that focuses on the military and law enforcement.
Fit for the nation's top warriors, the Det Cord is listed on the Special Operations Eyewear Program.
These shades are fully loaded. They meet the impact fragmentation military standard of MIL-PRF-32432 – that's a hefty amount of impact resistance.
The lenses are built with Oakley's Prizm technology. They block 100 percent of UVA and UVB. And they also protect against harmful blue light up to 400nm wavelength.
Related: Shopping for a commando boat?
Prizm also provides enhanced contrast and helps to reduce eye fatigue. Operators rave about Prizm enabling faster target acquisition.
The shades have got anti-fog inner coating and there's a rubberized unobtanium nosepiece to ensure a secure fit so that they don't slide around on your nose while moving around. The ear stems are also compatible with communications tech.
The SI Ballistic Det Cord comes in a matte black frame with a scratch-resistant outer coating and gray lens. The shades are priced at $175.
Ballet dancer turned defense specialist Allison Barrie has traveled around the world covering the military, terrorism, weapons advancements and life on the front line. You can reach her at wargames@foxnews.com or follow her on Twitter @Allison_Barrie.