New MacBooks coming in 2018: what to expect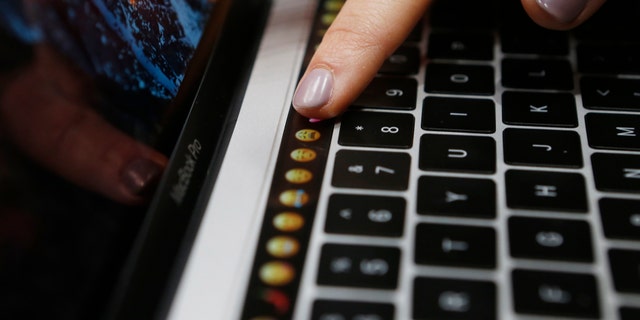 NEWYou can now listen to Fox News articles!
The MacBook is likely to see at least one big change in 2018. Should you wait? Read on.
The laptop seen in airports and coffee shops across the globe is due for a big internal upgrade. Big enough that you may want to hold off if you're itching to upgrade.
Pretty much all Intel-based 13-inch laptops today run on two processor cores. But Intel is moving the laptop world to power-efficient quad-core. That's big because it means your laptop gets a lot faster while battery life stays the same or even improves.
SCAM HIJACKS GOOGLE CHROME BROWSER, TRIES TO GET YOUR PERSONAL DATA
"Surely, we'll see a great performance improvement there," Lisa Gade, editor in chief of MobileTechReview, told Fox News.
If Apple adopted Intel's 8th generation quad-core processor across the 13-inch MacBook Pro line, the biggest jump in performance would be for low-end 13-inch MacBook Pros, she said.
When Gade did performance testing on Dell's late-2017 XPS 13 laptop with Intel's new quad-core chip, she saw performance improvement of around 40 percent for some operations. That's the kind of speed jump you don't need benchmark tests to notice.
I certainly see it in day-to-day use. I have been using both a late-2017 Dell XPS 13 and late-2017 Hewlett-Packard Spectre 13 that incorporate Intel's quad-core processor and everything is snappier without any hit to battery life compared to dual core.
MICROSOFT GOES AFTER WINDOWS 'SCAREWARE' THAT TRIES TO PRESSURE YOU FOR PAYMENT
The only question is when Apple would make the move. Apple is notoriously conservative about moving quickly to new silicon. "Hopefully before the Windows crowd has updated to 9th gen," Gade said, referring to the next generation of Intel processors probably due late this year or next year.
15-inch MacBook Pro
The 15-inch MacBook Pro could also see major internal improvements.
This could manifest itself in two ways. One is a 15-inch MacBook Pro sporting the recently-released Intel quad-core processor with an AMD graphics processor integrated into the same chip package. Both Dell and HP are coming out later this year with thin-and-light 15-inch laptops with this new silicon.
SAMSUNG 'GALAXY S9' RUMOR ROUNDUP
The other – much more speculative – possibility is a 15-inch MacBook Pro packing Intel's latest six-core processor. Putting six cores into a laptop from a top-tier device maker would be a first.
"I'm sure power users would love to see an 8th gen 6 core CPU (when available later this year). Who knows, maybe Apple will offer both," Gade said.
The timing of a MacBook refresh could happen in the spring or summer.