New iPhone, iPad roundup: everything Apple announced this week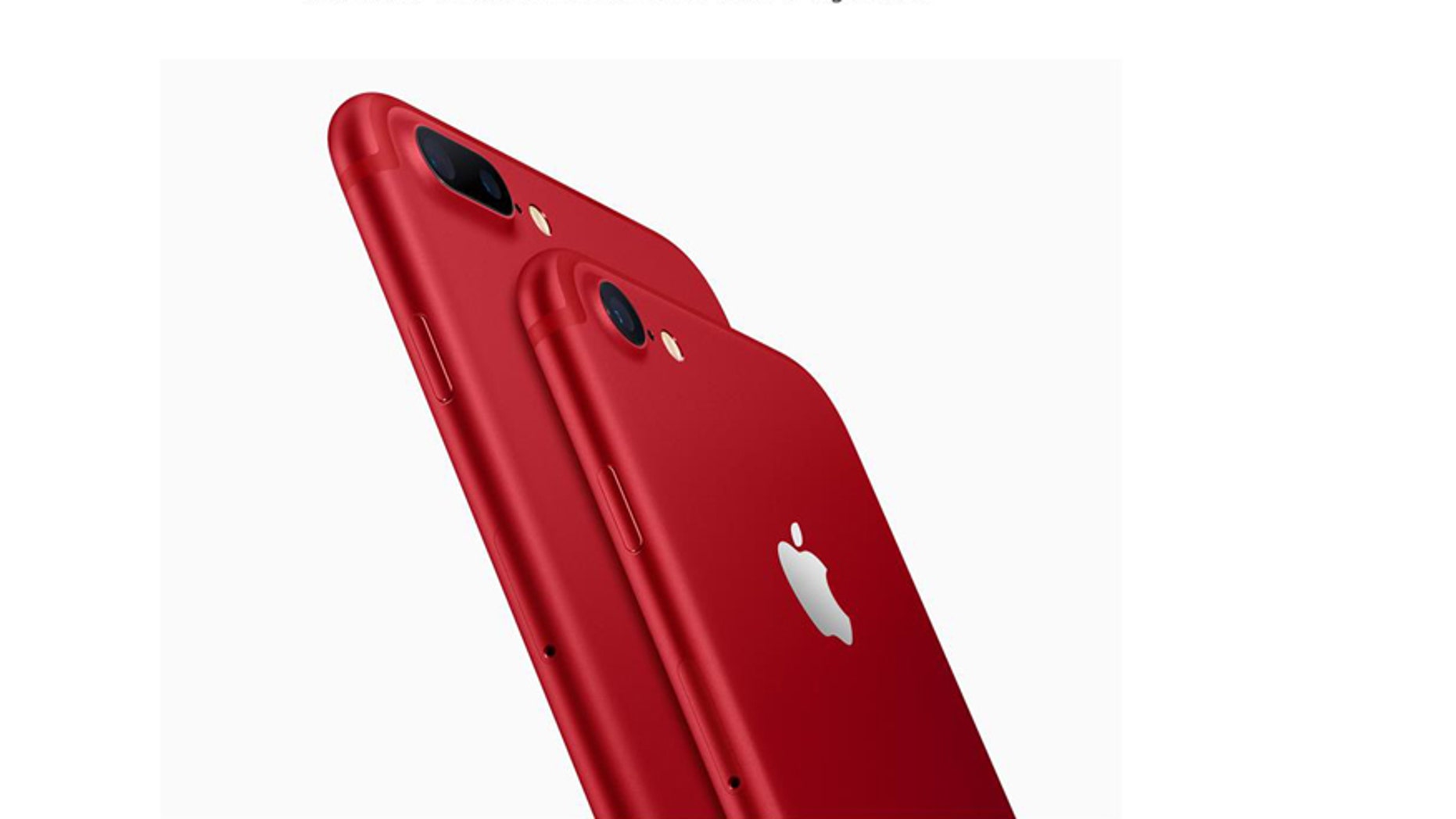 If you like the color red and cheaper iPads, Apple made several announcements this week worth noting.
The red iPhone – Apple's first with this color – announcement was probably the highest profile but the least significant of the announcements, while the prices for the new iPad and iPad Mini deliver something rare for Apple – value and low price.
iPhone 7 & iPhone 7 Plus (PRODUCT)RED Special Edition
The special-edition iPhones are red on the back and side but have a white face. They're only available in 128GB and 256GB storage options, starting at $749 for the 4.7-inch iPhone 7 and $869 for the 5.5-inch iPhone 7 Plus.
APPLE SAYS CIA'S ARSENAL OF IPHONE AND MAC EXPLOITS IS OUTDATED
A less-expensive 32GB model is not available.
With the new iPhones, there are no new features. They are exactly the same as the iPhones announced last September. So, if you're waiting for a redesigned iPhone, that probably won't happen until later this year (likely the fall time frame), when Apple is expected to announce a 10th Anniversary iPhone that is packed with new hardware and software.
iPhone SE
The 4-inch iPhone is now available in 32GB and 128GB models, doubling the current capacity and replacing 16GB and 64GB models at the same starting price of $399.
2017 iPad
If you're in the market for a new iPad, this is one of the better deals Apple has ever offered. For $329, you get a Wi-Fi 9.7-inch iPad with a high-resolution Retina Display and 32GB of storage, which is  enough for most consumers using cloud-based storage. The 32GB Wi-Fi + Cellular model goes for $459.
The 2017 iPad also includes newer internal hardware such as an A9 processor (a generation ahead of the iPad Air 2's A8 chip) and 2GB of RAM, according to a comparison chart done by AppleInsider.
APPLE DENIED THE MASSIVE ICLOUD HACK (BUT YOU SHOULD STILL CHANGE YOUR PASSWORD)
The 2017 iPad also sports a Touch ID fingerprint sensor, 10 hours of battery life (according to Apple) and a weights one pound.
The new iPad is a "realignment of the product family to better position it for a global customer base," Rhoda Alexander, an analyst at IHS Markit, told Fox News.
128GB iPad Mini 4
Another good deal is the iPad mini 4, as the 128GB Wi-Fi version received a price cut to $399. The upshot is, you're getting 128GB of storage for the same price as the previous 32GB configuration. The price is $529 for the 128GB Wi-Fi + Cellular model. The Mini 4 has a 7.9-inch Retina display, Touch ID sensor, and an A8 processor.
The new pricing and increased memory for the same price, opens up "lots of new opportunities" as Apple tries to target more consumers beyond its traditional pricey, high-end devices, IHS' Alexander said.
APPLE DESIGNED AN IPHONE-POWERED LAPTOP
Future iPads
Apple is still expected to announce a redesign of the iPad in the form of a 10.5-inch version, according Alexander, which she expects later this year. "Indications are the actual 10.5-inch iPad production is commencing in this month," she told Fox News.
It's currently unclear when Apple would actually announce the product.