New Dell XPS 13 review: Should Apple's MacBook beware?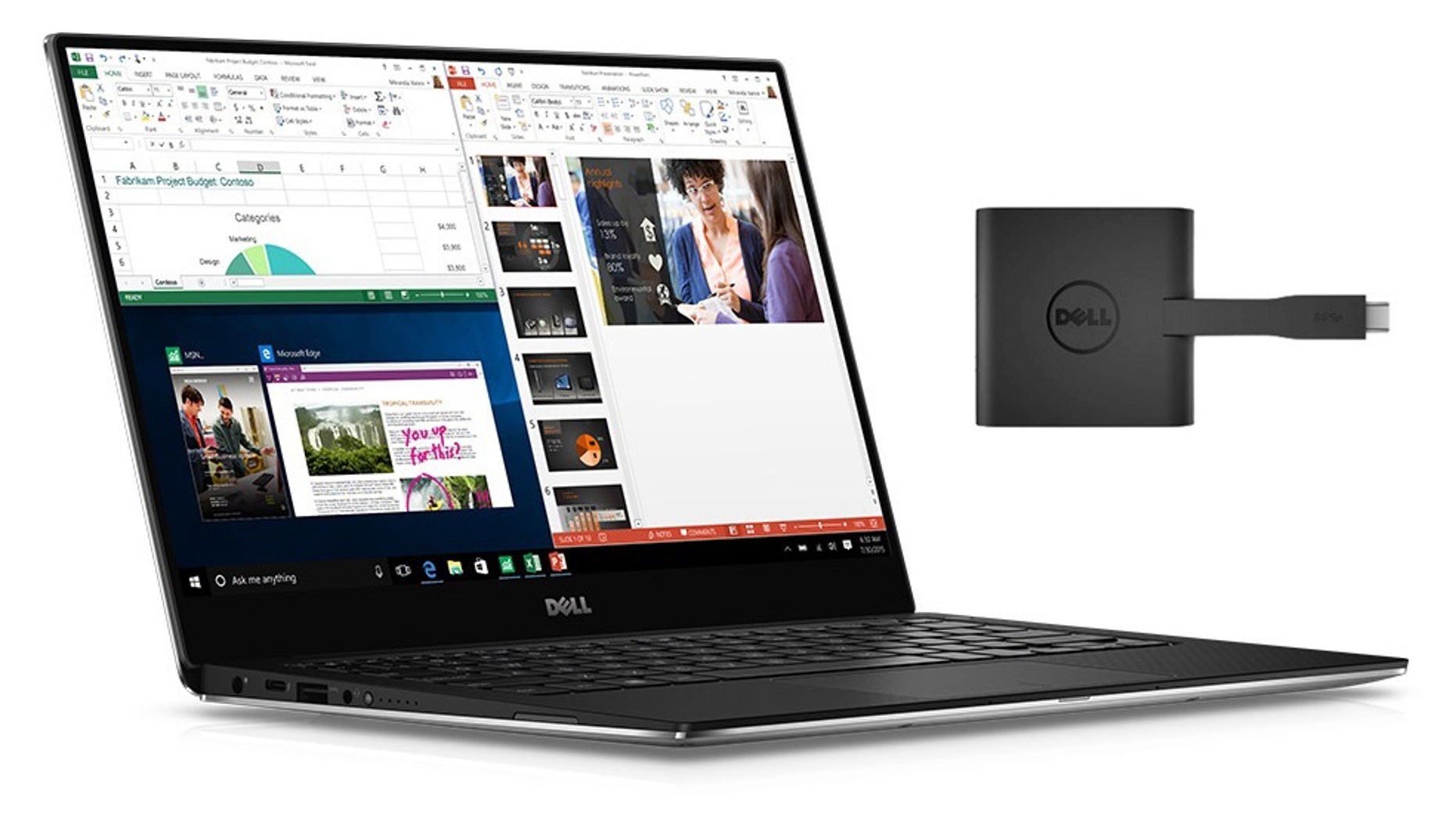 The newest version of Dell's well-received XPS 13 series can take on any MacBook – and then some.
I spend most of my time within the Apple ecosystem: using MacBooks, iPhones, and iPads. But I'm not averse to devoting a few weeks (or even a month or two) with a Windows 10 laptop, as long as the hardware is excellent and the PC maker has done its homework and makes it fully compatible with Windows. In the past, the lack of reliable hardware compatibility with Windows was a serious shortcoming (for all PC makers) and one of the reasons I began leaning more and more on MacBooks and OS X.
Related: Should you buy an iPhone SE?
The 2016 version of the 2.7-pound Dell XPS 13 that I have been using over the past month packs the latest 6th Generation Intel Core i7 "Skylake" processor while maintaining the same gorgeous, svelte, space-efficient 13-inch design as the 2015 model.
The biggest change from the 2015 model (which I also used extensively) is one of the most important: performance. It feels a lot snappier, and benchmarks bear this out. A popular performance benchmark shows that it's about 20 percent faster than the version I was using last year.
Display is the linchpin of the design
Like the previous version of the XPS 13, Dell's tagline claims it squeezes a "13-inch display in an 11-inch frame." I would edit that ad copy a bit to say, "a 13-inch display in a 12-inch frame." But marketing distinctions aside, the display has an extremely thin bezel (border), which allows Dell to build a 13-inch laptop that's about the size of conventional 12-inch laptop. That's no mean feat.
Related: Apple diss about 'sad' PCs sparks irritation
And the display quality has improved. Last year, I was using one of the early "Quad HD" super-high-resolution XPS 13 InfinityEdge touch displays. While I had no complaints at the time, the 2016 model's screen is brighter and has less backlight bleeding on the edges, among other improvements. (For those keeping score, Dell's 13.3-inch Quad HD touch display has 3,200 x 1,800 pixel resolution. That's about 5.75 million pixels.)
Another change from the previous version is a new kind of USB port called USB-C. This is the same tiny connector technology used on the ultra-thin 12-inch MacBook. I have been using the XPS 13's USB-C port to connect to an external (2,560 by 1,440) Dell monitor. But if you opt for a so-called USB-C multiport adapter from Dell, you can use the single port as a hub to plug in multiple devices simultaneously, including a display, Ethernet, and traditional USB-A devices like printers and cameras.
MacBook competition
It's hard to separate the hardware from the operating system. MacBooks are designed to run OS X and Dells run Windows. But for argument's sake, let's isolate the hardware for a second.
The XPS 13's hardware beats the aging MacBook Air (which I've used over the years) and presents a stiff challenge to the 13-inch MacBook Pro Retina (which I use now). It's simply a more modern laptop than the both the Air and Pro. The XPS 13's almost-invisible bezel, the use of a carbon fiber composite to reduce weight, and the Retina-beating Dell InfinityEdge touch display (remember, there's no touch on MacBook displays) make the Air and Pro feel old. That said, Apple hasn't overhauled the MacBook Air and MacBook Pro Retina in years, making them easy targets.
Related: Oculus Rift review roundup: Virtual Reality still trying to get real
Battery life, however, is Apple's strong suit, and here it's not as clear cut. The high-resolution-touch display XPS 13 (which I use) falls short of the latest Air, for example. Reviews from major tech sites of the high-resolution touch version of the XPS give it as much as eight hours, a few hours less than the Air (which uses a more battery-life-friendly low-resolution display). That said, I'm experiencing anywhere between five and eight hours, depending on what I'm doing.  The lower-resolution nontouch XPS 13 can last over 10 hours, which gets it much closer to the MacBook Air and, depending on the use, potentially better than the MBP Retina.
The non-touch XPS 13 starts at $799 and the high-resolution touch version at $1,399.