Microsoft rumored to finally drop Nokia name, could bring other branding changes too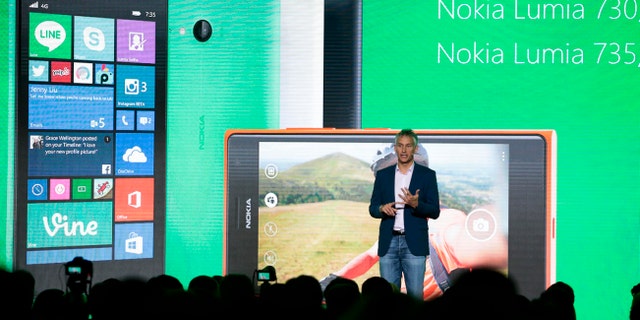 NEWYou can now listen to Fox News articles!
Since the marriage of Microsoft and Nokia's devices division, we've been expecting a rebranding, where the old Nokia name will be dropped and something new will take its place. According to a new leak, the decision making process about what name to use instead is nearly over, and for the next major Windows Phone releases, just Microsoft and Lumia branding will be used.
The news comes from a leaked internal document detailing Microsoft's plan, but there's no way to tell if it's genuine at this stage. Additionally, if it is real, there's also a chance the details within aren't current. However, it does sound reasonable. Microsoft is probably keen to make Nokia's Lumia smartphones its own, and the Lumia name is well-known in the mobile world, so why not make use of it?
Microsoft rarely talks about Nokia, and the name was almost entirely absent at its IFA 2014 press conference, where the Lumia 830 and Lumia 735 were both revealed. The one place the name could be seen was on the phones, but it may be for the last time. The rumor report states Microsoft will drop the Nokia name and replace it with Lumia and Microsoft co-branding for the next round of hardware releases.
Related: We go hands-on with the excellent Lumia 830
Additionally, we could be about to see some changes to the Windows Phone name too. Apparently, Microsoft could phase out the word "Phone," leaving only Windows. At first glance, this could make things confusing – Windows Phone isn't the same as Windows on the desktop – but it would fit in well with the already announced plans to merge all Microsoft's operating systems together, right down to using a unified app store. These alterations are expected to begin with the introduction of Windows 9, but we could see Microsoft's first Lumia-only phones announced before then.