Mark Zuckerberg Serves as Best Man in Palm Springs Wedding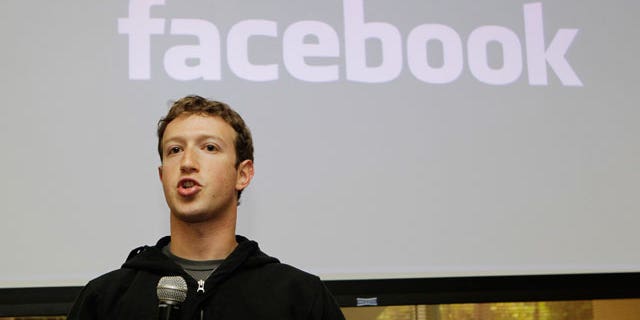 NEWYou can now listen to Fox News articles!
PALM SPRINGS, Calif. – Facebook founder Mark Zuckerberg served as best man over the weekend at the wedding of Aaron Sittig, the top designer who developed some of the site's most beloved features.
Billionaire tech titan Zuckerberg even joined in a sing-along of Broadway tunes the night before the wedding of Sittig and fellow top Facebook exec Jessica Bigarel at the Ace Hotel in Palm Springs, Calif., on Saturday, the New York Post reported.
Zuckerberg, with long-term girlfriend Priscilla Chan and his pals, spent the weekend playing golf and enjoying spa treatments before the big wedding party.
"Facebook took over the whole hotel, and security was tight. For the wedding, they had a band, the Leftover Cuties, playing by the pool. There also was a DJ, and the party went late," a source said. "There were activities all weekend. Mark and his friends played golf and had massages. Friday night, there was a poolside dinner and then in the bar, a sing-along with hostess Linda Gerard."
Sittig, a well-respected former Napster engineer, is one of Zuckerberg's closest friends. He designed the icons for the "like" button and wall posts and also came up with the concept of tagging friends in photos.
Guests at the bash included many tech innovators, including Napster founder Sean Parker.
On Sunday, a relaxed-looking Zuckerberg was seen with Chan strumming a guitar in the hotel lobby and chatting with locals.
Some wonder if Zuckerberg may be next up the aisle. He has been dating Chan since 2003.
Speculation that they were engaged started after Microsoft founder Bill Gates this past summer described her as his "fiancee" but that was later said to be a "misunderstanding."
A Facebook rep said Sunday, "We're not commenting on Mark's personal activities."