Mark Zuckerberg misses out on global rich list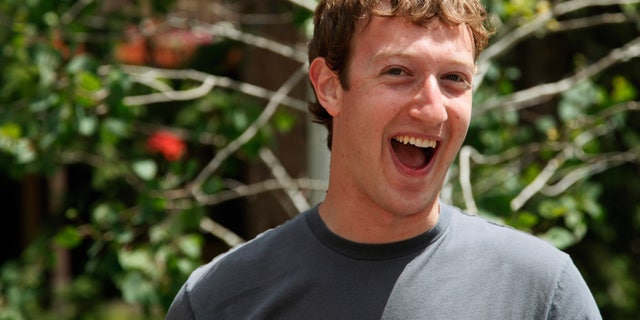 NEWYou can now listen to Fox News articles!
Mark Zuckerberg has the world's largest social network, but he does not have anything close to the world's fattest wallet after failing to make a new rich list.
A list of the world's 20 wealthiest people was released Sunday, and the Facebook founder did not even make the cut.
Topping the list is Carlos Slim, the telecommunications tycoon who controls Mexico's America Movil SAB, according to the Bloomberg Billionaires Index, a new daily ranking of the 20 richest people on the planet.
Slim's net worth was calculated at $68.5 billion as of the close of markets Friday.
That was after 72-year-old Slim lost $478.4 million in a single day.
The No. 2 spot went to Bill Gates, the Microsoft founder, who is worth $62.4 billion. Although he lost $102.1 million Friday, Gates is up 11 percent for the year.
Falling behind him with $43.8 billion is investment titan Warren Buffett, 81, head of Omaha, Neb.-based Berkshire Hathaway Inc.
He lost $336.9 million Friday -- a drop in the bucket considering his net worth is up 2.4 percent in 2012.
The combined net worth of the 20 richest people is $676.8 billion. Nine are Americans, including three from the family of Sam Walton, the Walmart founder.
Although Facebook is valued at roughly $100 billion, Zuckerberg's stake may be worth $21 billion, or about 25 percent below previous estimates, according to Bloomberg.
Facebook will issue more than 500 million shares of its class-B stock at its upcoming initial public offering, diluting the 27-year-old tycoon's ownership.