LightSquared CEO resigns as company runs into interference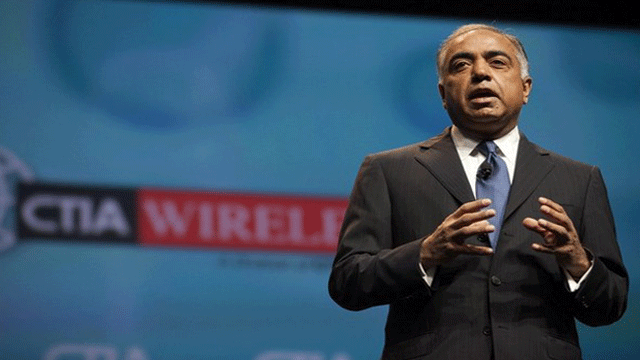 RESTON, Va. – Wireless start-up LightSquared announced Tuesday that Sanjiv Ahuja is stepping down as CEO.
Chief Network Officer Doug Smith and Chief Financial Officer Marc Montagner have been named as interim co-chief operating officers while the company searches for a new CEO.
The move comes as the company is facing major challenges in its effort to build a wholesale 4G cellular network. The Federal Communications Commission (FCC) and the National Telecommunications and Information Administration (NTIA), a federal agency that oversees government and military spectrum use, recently ruled that LightSquared's network would interfere with GPS and other devices.
Shortly afterward, investors sued Philip Falcone's Harbinger Capital Partners for allegedly squandering billions of dollars in its "all-in" investment in LightSquared.
Meanwhile, wireless rival Clearwire is seeing an opportunity with LightSquared faltering. Not only does the company have valuable holdings in spectrum, it is now working to build its own LTE network, with hopes of having 5,000 sites by the middle of next year.
Read more about LightSquared at AllThingsD.com.