Is this Apple's next big product? Tech giant files patent for glasses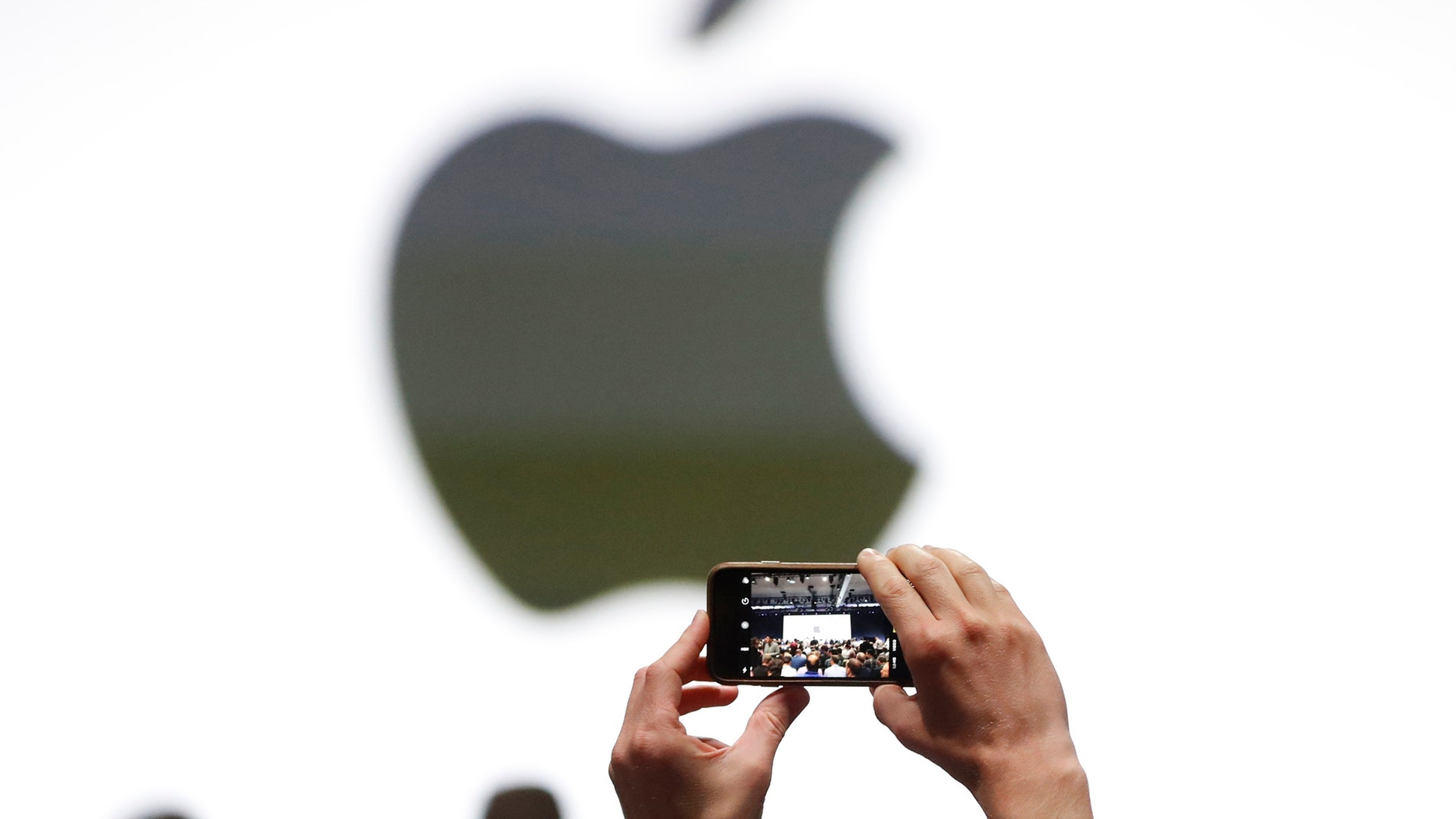 As Apple looks to its next big product, the company is increasingly placing bets on augmented reality, a revolutionary technology that combines the digital and physical worlds and appears poised to drastically change the way we experience everyday life.
Apple has filed a patent for an intriguing glasses-style device that harnesses augmented reality (AR), showing how the technology could work with a device and overlay information on real world objects. In this case, the technology could be used in conjunction with a smartphone, but also with "semi-transparent spectacle or glasses" or both devices in tandem with each other.
For example, the technology could show something as simple as the year a building was built, or its architectural design. Or it could be much more involved, potentially overlaying video and statistics on a car's dashboard.
OOF! IPHONE 8 COULD COST $1,100
The patent was originally filed by augmented reality software company Metaio, a startup Apple acquired in May 2015. It was first originally spotted by Patently Apple, a website focused on Apple-related patents.
When asked about the patent, an Apple spokesman declined to comment.
Apple's future
Apple has filed a number of augmented reality patents over the past several years, but this particular one goes a bit further than the others. It hints that Apple may indeed launch a pair of glasses, a topic that has been speculated about for years.
"I imagine they're spending a lot of money doing research and development work around glasses and headsets, and would think we'll see something from them in that category over the next few years," Jackdaw Research analyst Jan Dawson told Fox News via email.
Earlier this year, Bloomberg News reported Apple was working on a number of augmented reality products, including digital spectacles.
Apple CEO Tim Cook has talked extensively about the prospects of augmented reality and its potential. From these comments, it's clear Apple is clearly placing a large bet on the technology.
In an October 2016 interview with Republican Senator Orrin Hatch, Cook likened AR's potential to being almost essential to humanity.
"I do think that a significant portion of the population of developed countries, and eventually all countries, will have AR experiences every day, almost like eating three meals a day," Cook said. "It will become that much a part of you, a lot of us live on our smartphones, the iPhone, I hope, is very important for everyone, so AR will become really big."
APPLE AND THE ROCK TEAMED UP TO CREATE AN AWESOME AD ABOUT SIRI
Huge opportunities right now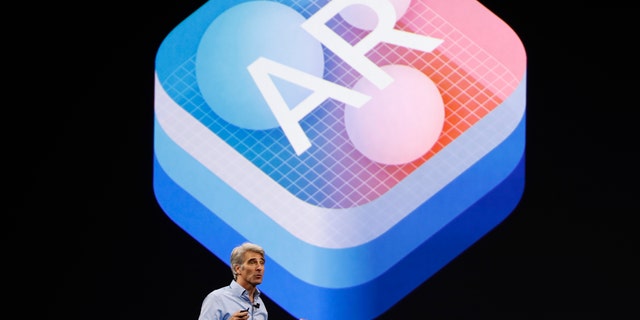 At its June developer conference, Apple publicly showed off its first steps and impact AR will have, introducing ARKit as part of its upcoming mobile operating system, iOS 11.
ARKit will allow app developers to "create unparalleled augmented reality experiences for iPhone and iPad," Apple said on its website. "By blending digital objects and information with the environment around you, ARKit takes apps beyond the screen, freeing them to interact with the real world in entirely new ways."
In a June television interview with Bloomberg following the conference, the normally reserved and measured Cook said Apple's plans for the technology made him "just want to yell out and scream."
With ARKit, Apple has vaulted itself among the leading augmented reality platforms, opening it up to the hundreds of millions of iPhones and iPads around the world.
According to M&A advisory firm Digi-Capital, Apple, via ARKit, could have as many as 400 million AR-enabled devices by the end of next year.
The firm said that Apple could "own [the] augmented future," having dominance and profitability in the four waves of AR: software, hardware, tethered smart-glasses and stand alone glasses. "Dominance across all four AR waves looks like it could be the innovation for which Tim Cook is remembered, and take Apple beyond Steve Jobs' legacy to make it a 100 year company," Digi-Capital wrote in a July blog post.
IPHONE 8 REPORTEDLY DELAYED - WITH A MISSING FEATURE
The competition vs. Apple
While Apple appears poised to succeed, its tech brethren are not standing still.
After talking about virtual reality as the next big platform, Facebook CEO Mark Zuckerberg talked up AR at the social network's F8 developer conference in April, saying the camera would be the first augmented reality platform, via its Camera Effects Platform. The platform is being added to Facebook's various apps, including Messenger, WhatsApp and Instagram, all of which have 700 million or more monthly active users.
Microsoft has its own pair of mixed reality glasses (combines virtual and augmented reality), with HoloLens. The second version of the glasses is expected to include an artificial intelligence chip, which would aid in its efficiency and allow for higher performance.
Google, Snap and Amazon also have integrated augmented reality into current products, including Google Lens, which turns a smartphone's camera into a search engine.
Amazon also recently filed a number of augmented reality patents, according to CB Insights, which first spotted the patents. These include letting shoppers try on jewelry or testing furniture in the home, similar to what IKEA does with its mobile app.
HOW JONY IVE MASTERMINDED APPLE'S NEW HEADQUARTERS
Big money at stake
The fight for AR supremacy could mean big dollars for these tech behemoths.
Digi-Capital estimates that the combined virtual and augmented reality market could be worth $108 billion by 2021, with AR accounting for $83 billion of that.
"AR has the potential to one day play a role in Apple's entire product line," Neil Cybart, an independent analyst who runs the Apple-focused Above Avalon website, told Fox News via email. "We are talking about everything from the Mac being used for AR creation to wearable form factors allowing people to interact and consume AR."
"Pokemon Go," often credited with bringing augmented reality into the everyday lexicon, has already shown the promise of the riches to come. In its first three months, it generated more than $600 million in revenue for its owners and is back as the top grossing app in Apple's App Store, more than a year after its launch.
Dawson said that ARKit should help Apple's business, saying it will help separate iOS and iPhone from the competition and "help drive loyalty and switching over the next couple of years, because there's really no mass market competitor out there doing anything similar for now."
Any hardware would be similar in scale to the Apple Watch, potentially producing billions of dollars in additional revenue, but would grow over time, he added.