Is Samsung's rumored bendable phone the future of smartphones?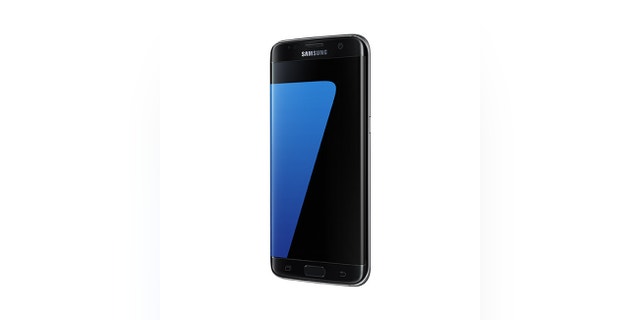 NEWYou can now listen to Fox News articles!
Smartphones that fold, bend, and unfurl could be the next big thing.
Remember the flip phones that you snapped close and dropped in your pocket or purse? Samsung reportedly is working on display tech that could let you do just that – except this time the phone itself will fold.
That's what Bloomberg is reporting this week. The electronics giant is mulling two new smartphones for 2017 that have bendable screens, one of which will fold "like a cosmetic compact," Bloomberg said, citing sources "familiar" with the development.
Another device will have a 5-inch display when used as a handset but will unfold into a display "that's as large as 8 inches," according to the report.
Related: Computex 2016 highlights: Home robot, razor-thin MacBook clone, and a gorgeous 3D printer
Samsung has broached the possibility in the past. Back in 2014, it teased the concept in a video that featured a foldable phone-like device. One of the concepts shows a compact phone unfurling into a larger display.
"What Samsung has to come up with is how the device should be bent [and] in what manner," Roger Kay, president of Endpoint Technologies Associates, a marketing intelligence firm, said.
If anyone could make a foldable phone, Samsung is probably in the strongest position to do so. It is the leading global manufacturer of organic light-emitting diode (OLED) displays, which is the technology the company would likely tap to make the foldable phone.
"[Liquid Crystal Displays] are a great display technology, but for smartphones, OLEDs now have tremendous advantages in being much thinner, much lighter…[and allowing] curved and bendable screens," Raymond Soneira, president of DisplayMate Technologies, a display technology consultancy, said in an email to FoxNews.com.
Related: 2017 iPhone should deliver the screen you really want
And a foldable phone could be the breakthrough that's necessary to make smartphones interesting again. Smartphone growth is stalling as global markets get saturated and novel new tech is getting increasingly hard to come by. The iPhone 7, for example, is rumored to be another interim upgrade with relatively little splashy technology to differentiate it from the current iPhone 6s, according to reports.
"A bendable smartphone is a major innovation and is something that could renew interest in the market...it allows the the phone to be both a large or small device depending on the user's requirements any given time," Neil Saunders, chief executive of research firm Conlumino, said.
Related: Much longer wait for next major iPhone upgrade, report says
But a foldable Samsung display could redefine the smartphone as a device that has multiple personalities. Kay said that it could possibly "serve…as the [Samsung] flagship" phone in the future.
And Apple's response?
Samsung competes fiercely with Apple, so a foldable Samsung phone could be a way to win over customers from Apple.
A recent report from Nikkei, Japan's largest business daily, says that Apple is having a tough time coming up with major improvements as smartphone technology matures. Apple posted its first-ever year-over-year decline in iPhone sales in the March quarter.
But that could change in 2017. Apple is expected to use an OLED display on an iPhone for the first time in 2017, constituting the biggest redesign of the iPhone in three years. That theoretically would allow it to catch up to -- or at least become more competitive with -- Samsung, which is already using a curved OLED on its Galaxy S7 Edge.