iPhone 7 slammed as having 'worst' battery life compared to rivals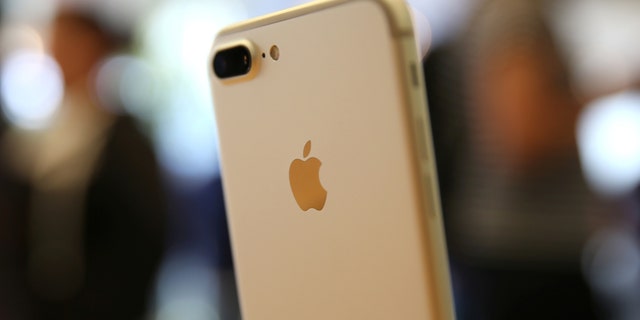 NEWYou can now listen to Fox News articles!
The iPhone 7 is taking a hit from a testing outfit for having worse battery life than three major rivals.
The iPhone 7 came in last when compared to the Samsung Galaxy S7, HTC 10 and LG G5, according to a review at UK-based Which?
"We compared the iPhone 7's battery life, when making calls and browsing the web, to those of three top Android competitors: the Samsung Galaxy S7, HTC 10 and LG G5, and the results were staggering," said Which? Apple enthusiast blog 9to5Mac calls Which? "well-respected" because "it uses highly scientific tests."
The results showed the iPhone 7 logging 712 minutes of call time (about 12 hours), while the Galaxy S7 "lasted twice as long" and the HTC 10 lasted 1,859 minutes (about 31 hours).
The iPhone 7 fared better on Internet browsing time, which the testing organization said is "arguably the more important measurement." The results "were a lot closer…but the iPhone 7 [was] still bottom."
This follows similar underwhelming battery-life reviews at The Guardian and Trusted Reviews, among others. "Rather than having better battery life in my testing, the iPhone 7 has worse battery life than the iPhone 6S when new," said the Guardian, which called the battery life "poor."
Trusted Reviews expressed similar sentiment. "I've found the iPhone 7 has the shortest battery life I've experienced on any mainstream phone over the past couple of years," said the U.K.-based review site. "The larger iPhone 6S Plus or Samsung Galaxy S7 Edge are miles ahead of it, and it doesn't even come close to the tiny iPhone SE."
Trusted Reviews continued. "Apple claims the iPhone 7 has a longer battery life than the iPhone 6S by two hours, but I'm not sure under which circumstances. I've been so surprised by its lack of stamina that we tested a second iPhone 7 just in case there was something wrong with my review sample, but the results were the same," the review site said.
To be fair, The Wall Street Journal saw significantly better battery life on both the 7 and 7 Plus compared to the 6s and 6s Plus. And other select reviews saw improvements. Engadget's review also praised the battery of both phones when compared to earlier models.
And Daniel Matte, an analyst at market researcher Canalys, disagrees with Which? "Properly performing battery life testing requires identical conditions and workloads, and the iPhone 7 actually has leading battery efficiency. There is no reason to doubt Apple's claims, which have always been supported by objective third party testing," Matte told FoxNews.com via email.
Why is iPhone 7 battery life so poor, according to Which?

The problem is its relatively small battery size. Smartphone battery size is measured in milliampere hours (mAh). The iPhone 7 has a 1,960mAh battery, while the HTC 10 has a 3,000mAh battery, said Which? "It should hardly be surprising that one battery nearly half the size of another offers roughly half as much charge," Which? added.
Solution?

One solution for consumers may be to opt for the more expensive iPhone 7 Plus. The iPhone 7 Plus appears to deliver a longer time between charges, as pointed out by MacWorld.
"If you need more battery life, the iPhone 7 Plus is the longest-lasting iPhone," MacWorld said.
Consumers can also save about $100 (though prices vary) by opting to upgrade to the iPhone 6s or 6s Plus instead of the iPhone 7. The iPhone 7 and 6s not only look almost identical but other improvements touted by Apple, such as photo quality and speed, may be negligible for many consumers.
It's also important to keep in mind that Apple isn't always a leader when it comes to raw specs. "Apple iPhones have never necessarily been about the absolute best technical specs," Tuong Nguyen, an analyst at market researcher Gartner, told FoxNews.com in an email.
"The point here is that Apple doesn't necessarily try to over-perform on individual hardware specs in and of itself, but rather on the experience," he added. "It strives for a superior experience holistically -- the UI [user interface], the store experience, online experience and more -- and a sum of the parts that is superior, regardless of the relative merits of the individual hardware specs."
Apple did not respond to a request for comment on this story from FoxNews.com.