Intel Chief: U.S. at Risk of Crippling Cyber Attack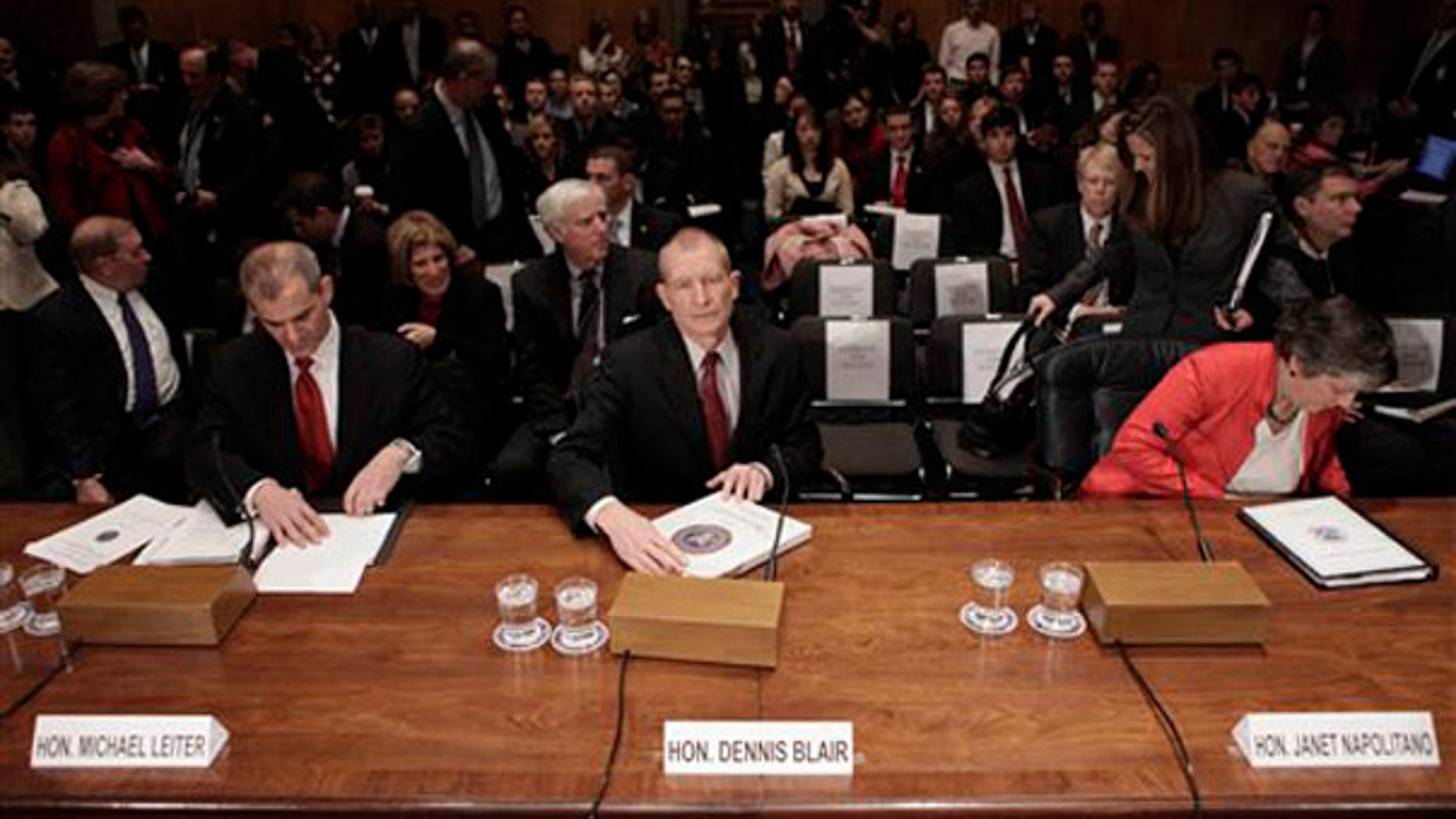 The United States is at risk of a crippling cyber attack that could "wreak havoc" on the country because the "technological balance" makes it much easier to launch a cyber strike than defend against it, Director of National Intelligence Dennis Blair said Wednesday.
Blair, speaking to the House Intelligence Committee, said U.S. tools are not yet up to the task to fully protect against such an attack.
"What we don't quite understand as seriously as we should is the extent of malicious cyberactivity that grows, that is growing now at unprecedented rates, extraordinary sophistication," Blair said. "And the dynamic of cyberspace, when you look at the technological balance, right now it favors those who want to use the Internet for malicious purposes over those who want to use it for legal and lawful purposes."
Blair said the United States must "deal with that reality," and warned of the catastrophic consequences of a major attack.
"Attacks against networks that control the critical infrastructure in this country ... could wreak havoc," Blair said. "Cyber defenders right now, it's simply the facts of the matter, have to spend more and work harder than the attackers do, and our efforts frankly are not strong enough to recognize, deal with that reality."
He said one critical "factor" is that more and more foreign companies are supplying software and hardware for government and private sector networks.
"This increases the potential for subversion of the information in ... those systems," Blair said.
Blair also told Congress Wednesday that the Internet is providing the fuel for the growing problem of "homegrown radicalization."
"That ... has been one of the most dangerous uses of the Internet," Blair said, explaining that foreign groups are using the Internet to organize attacks, give instructions and arrange financing.
Intelligence officials are on the Hill to discuss the annual threat assessment, which is garnering particular interest in the wake of the failed bombing of a Northwest Airlines flight bound for Detroit on Christmas Day.
Senior intelligence officials told Congress Tuesday that Al Qaeda could try to carry out an attack in the United States in the next three to six months.
CIA Director Leon Panetta said Al Qaeda is sending operatives to the United States to carry out new attacks from inside the country and inspiring homegrown extremists.
Obama has promised to make cyber security a priority in his administration, but the president's new budget asks for a decrease in funds for the Homeland Security Department's cybersecurity division.
The government's first quadrennial homeland security review states high consequence and large-scale cyberattacks could massively disable or hurt international financial, commercial and physical infrastructure.
The report, obtained by The Associated Press, said these types of cyber attacks could cripple the movement of people and goods around the world and bring vital social and economic programs to a halt.
The Associated Press contributed to this report.