In the market for a smartphone? Why Windows phone works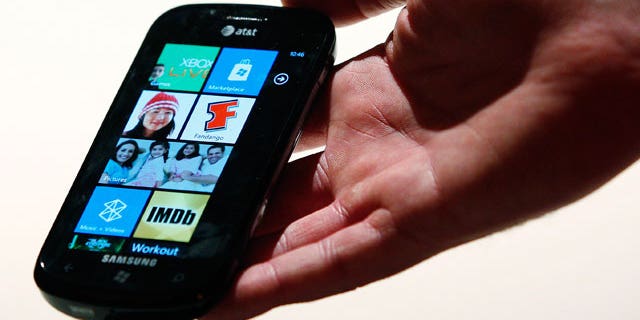 There's no question that the iPhone and Android have continued to dominate the smartphone market this year. But thanks to innovative designs and high quality software, a newer smartphone competitor, Microsoft, has also been gaining a strong foothold in the hotly contested market.
While Windows phones offer all the core functions you'd expect from a modern smartphone, they also contain a variety of features that set them apart from their competitors. Here are five reasons to buy a Windows phone.
Internet and email
Though it certainly comes down to a matter of personal taste, there are many who believe Internet Explorer to be the premiere mobile browser, according to Rita McGrath, associate professor at Columbia Business School. Windows phones boast what is perhaps the best iteration of the Internet Explorer browser to date, with clever features like an address bar at the bottom of the page, to maximize screen space.
According to McGrath, organizing your emails is also a breeze on a Windows phone, as messages and interactions are automatically grouped into one single place.
Microsoft Office integration
For the roughly half a billion people that use Microsoft Office Suite at home, the added integration offered by a Windows phone can be a major selling point. This enhanced integration allows for easy synchronization between your emails, calendar and other Office tools. One particularly handy feature is OneNote, which allows you to record notes and attach images to them.
Users can also view, edit and create documents in Word or Excel and share files through Office 365 and Windows Live SkyDrive, or simply transfer them straight to a PC.
Xbox LIVE integration
With movies, web browsing and a multitude of other features, modern consoles have become much more than simple games machines. Windows phones can synchronize with your Xbox, to control the multitudinous functions and unlock achievements on you home console. In addition, separate apps like Xbox Live Extra can be used to turn your phone into a wireless controller.
User interface
The latest version of Windows' Metro UI has been lauded for its style and functionality. A new, cleaner tiled user interface is ideal for finger-based interaction, while a wide variety of features and settings allow for significant customization. The newly announced Windows 8 phone looks set to build upon these strengths with an improved app ecosystem and greater integration with other Windows devices.
Choice
One of the most appealing aspects of buying a Windows smartphone is the ability to choose from a range of different devices. While other competitors typically offer a limited selection, consumers can decide on the perfect Windows smartphone from a vast array of brands and manufacturers. So whether it's a Nokia or a Samsung, users can choose the right device to suit their tastes and needs.