Iconic View-Master toy gets cool virtual reality upgrade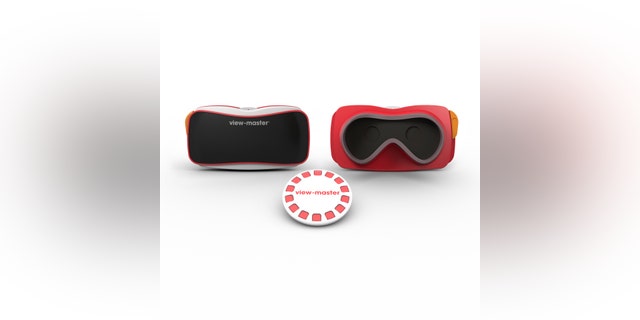 Mattel touted an impressive virtual reality upgrade for its iconic view-master toy at this week's Toy Fair 2016 in New York.
Last year the toymaker teamed up with Google to give the iconic View-Master toy a virtual reality revamp using Google Cardboard. At Toy Fair 2016, Mattel unveiled its new View-Master DLX headset, which will offer headphone support, better lenses and a focus wheel, according to Wareable. The first version of the technology relied on the smartphone's speakers for sound.
Related: Google's new VR headset to challenge Samsung, report says
Gizmodo reports that the new headset will better accommodate a wider range of smartphone sizes, particularly smaller phones such as the iPhone 5. The device will be priced at $39.99 when it launches in the fall, according to The Verge, $10 more than the current Google Cardboard-based View-Master.
Mattel has been busy at Toy Fair 2016 – the toymaker also upgraded its iconic 1960s ThingMaker toy to encompass 3D printing.
Related: Retro toy ThingMaker comes of age, debuts 3D home printer upgrade
The company's efforts around View-Master reflect the growing momentum behind consumer virtual reality products. In a blog post last month Google said that it has shipped more than 5 million Cardboard viewers. The Mountain View, Calif.-based firm is also reportedly planning to ramp up its efforts to challenge Samsung's Gear VR device with a new VR headset that will debut in the fall under the Nexus brand.
On Tuesday Facebook's Oculus virtual reality business announced pre-orders for Oculus Rift computer bundles in hopes of attracting devout gamers. The "Oculus Ready" PCs from ASUS, Alienware, and Dell have been tested and certified by Oculus.
Starting Tuesday, customers can pre-order Oculus Ready PC and Rift bundles from Best Buy, Amazon, and the Microsoft Store, priced from $1,499. The Oculus Ready and Rift bundles will ship in April.