How to leave Facebook, skinny on smart bulbs, Chromebook security and more: Tech Q&A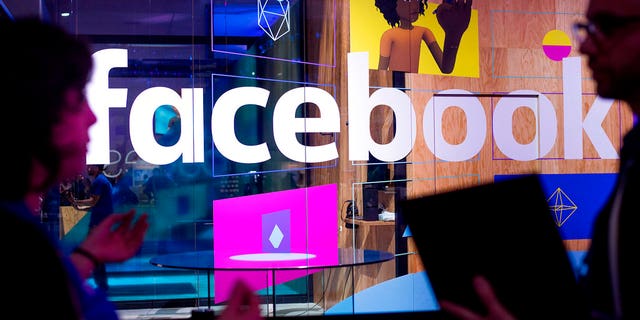 Removing Facebook
Q: I am so tired of Facebook's shenanigans. What are the steps to properly delete my Facebook account?
A: In the wake of the Cambridge Analytica scandal, folks are leaving Facebook in droves. Some of us are afraid of who uses our personal information. Others are tired of scrolling through pointless memes and vicious arguments. Still, others have a serious addiction, and they should have unplugged years ago. No matter what is motivating you to quit Facebook, you are probably doing yourself a favor. I am of the opinion that Facebook has run its course, just like MySpace before it, and Geocities before that. There's only so much virtual navel-gazing you can do before you yearn for real interactions. Facebook is pretty slow to expunge your account permanently, but you can switch it off in the next five minutes. Click here to learn how to delete your Facebook account.
Netflix vs. Amazon Video
Q: Which is better, Netflix or Amazon Video?
A: Netflix and Amazon are fierce competitors. Netflix started developing its own films and TV series, then Amazon followed suit. Amazon made its content downloadable, and Netflix broke its own rule and did the same. Netflix is easy to navigate the app is terrific, but Amazon is connected to its other retail and multimedia – and the list goes on and on. So, which one is better? Choose the service that makes more sense for your particular lifestyle. The differences are refined enough that you have to look closely to make a decision. Remember, they're cheaper than traditional cable, so you can always have both. Click here for a side-by-side comparison of Netflix and Amazon Prime.
Shed Light on Smart Bulbs
Q: I keep hearing about smart light bulbs. What are they good for anyway?
A: Most people assume that smart bulbs are environmentally responsible and will lower your electric bills. Both are basically true. For a lot of us, that's reason enough to invest in smart bulbs because we don't want to pay extra for our utilities. But if you're still on the fence, there are a lot of other reasons such as, you can change the entire tone of a room. This isn't just "bright" or "dim" or "mood lighting." You can manipulate the colors and intensity of certain bulbs, or even "paint" the walls of your home to radically influence the interior design. Better than that? You can turn your lights on and off with your voice. Click here for five reasons why your next light bulb should be a smart bulb.
Free Programs
Q: You were talking about free programs on your radio show. Come on, what's the catch?
A: You've probably heard that there's no such thing as a free lunch, and surely these free programs have a hidden price. A lot of free software has a free version, which you can download and use as much as you want, but then there's a "pro" version, which you either have to buy outright or subscribe to from month to month. (MailChimp is one example; you can start an email campaign for zero cost, but once you exceed a certain number of recipients, you have to pay). Other software is "open-source." They work perfectly well and you don't have to spend a penny. Why would a developer create a program and release it to the world for free? Some folks are just like that. Whatever the motive, you can reap the reward right now. Click here for five free programs you may never have heard of until now.
Financial Chromebooks
Q: You said that you do all your finances on a separate computer. How does that work?
A: To answer your question, there are two things you have to consider: first, a Chromebooks isn't exactly a "separate computer." In many ways, a Chromebook is identical to a laptop, complete with a keyboard and a folding screen. But there are key differences that make Chromebooks very distinct from the laptops we all know and love – which is why they are so inexpensive. Second, finances are very important and using a dedicated machine is a great way to boost security. Click here for five reasons to set up a financial Chromebook.
What questions do you have? Call my national radio show and click here to find it on your local radio station. You can listen to the Kim Komando Show on your phone, tablet or computer. From buying advice to digital life issues, click here for my free podcasts.
Copyright 2018, WestStar Multimedia Entertainment. All rights reserved.
Learn about all the latest technology on the Kim Komando Show, the nation's largest weekend radio talk show. Kim takes calls and dispenses advice on today's digital lifestyle, from smartphones and tablets to online privacy and data hacks. For her daily tips, free newsletters and more, visit her website at Komando.com.