Hilton taps IBM's Watson supercomputer for new robotic concierge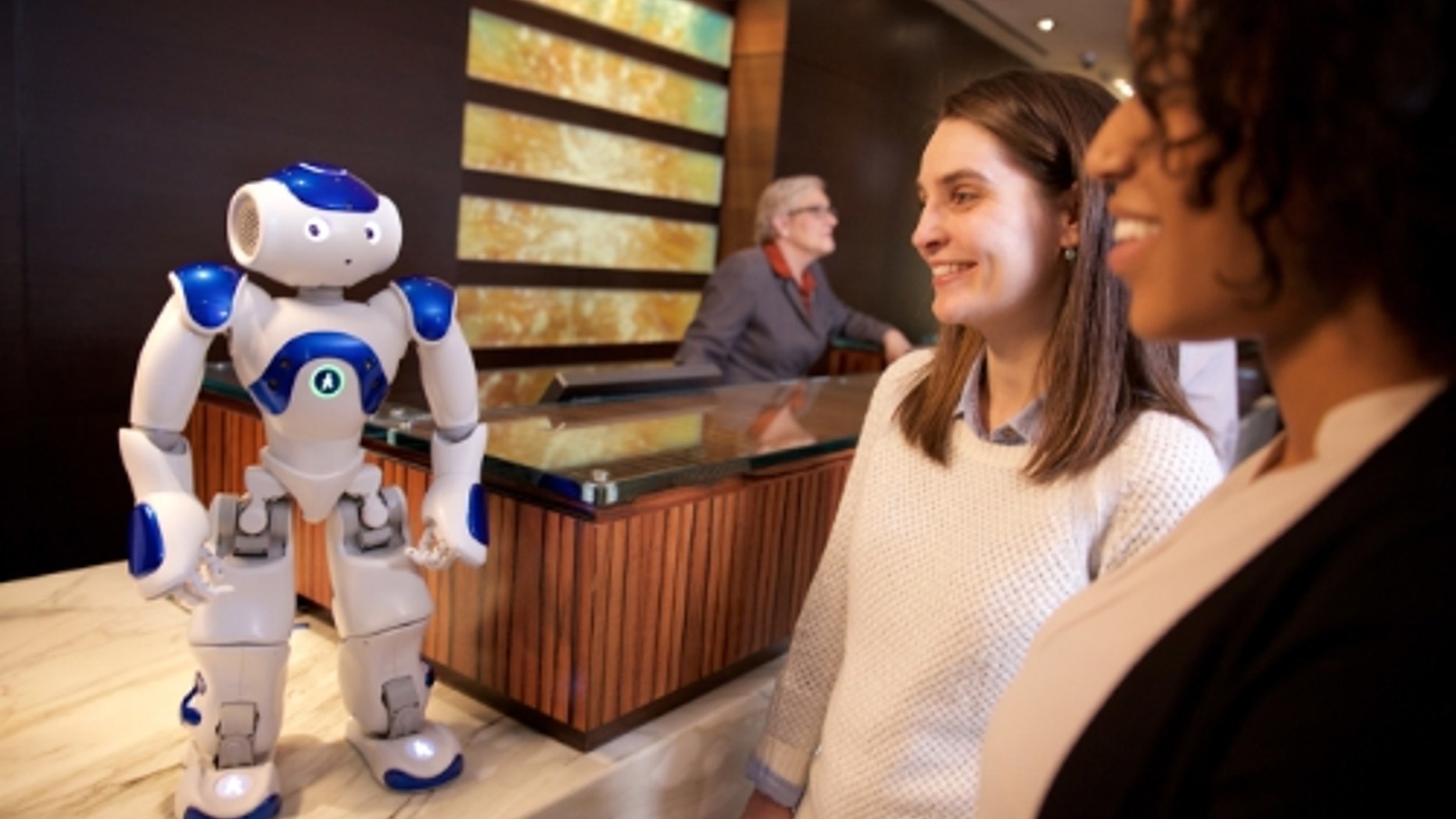 Hilton Worldwide has teamed up with IBM to pilot "Connie," a robot hotel concierge powered by the tech giant's Watson supercomputer.

Connie uses Watson and the travel recommendation engine WayBlazer to tell guests about local tourist attractions, dining recommendations, as well as hotel amenities.
Related: IBM's Watson supercomputer learns Japanese, set for robot launch
The robot is named for Hilton's founder, Conrad Hilton, and is currently stationed near reception in the Hilton McLean in Virginia.
Connie is learning to interact with guests and respond to their questions, according to IBM, which says that the more guests interact with the robot, the more it learns.
Related: Boston Children's Hospital battles rare diseases with Watson supercomputer
"Watson helps Connie understand and respond naturally to the needs and interests of Hilton's guests -- which is an experience that's particularly powerful in a hospitality setting, where it can lead to deeper guest engagement," said Rob High, chief technology officer of IBM Watson, in the company's press release.
Famous for its appearance on the quiz show 'Jeopardy,' Watson is at the heart of IBM's efforts to expand its technology's reach across multiple industries. The supercomputer, for example, is at the core of a new partnership between the tech giant and Under Armour. As part of a deal announced at CES earlier this year, Watson will power what IBM and Under Armour are touting as "the world's first complete health and fitness insights app."
Related: Watson supercomputer helps military personnel transition to civilian life
Watson's ability to trawl vast troves of data has also been targeted at the healthcare sector via partnerships with insurance firm WellPoint and New York's famous Memorial Sloan Kettering Cancer Care Center. In 2014 IBM announced an investment of more than $1 billion in its Watson Group in an attempt to boost development of cloud-based applications and services. IBM has also enhanced Watson in an attempt to speed up the pace of scientific breakthroughs.
The supercomputer is being used to help U.S. military personnel make the transition back to civilian life.
Related: IBM teams with Under Armour to create 'Internet of athletes'
Boston Children's Hospital is also harnessing IBM's Watson supercomputer to help doctors identify possible options for the diagnosis and treatment of rare pediatric diseases.
Follow James Rogers on Twitter @jamesjrogers