Google unveils new Nexus phones, Pixel C tablet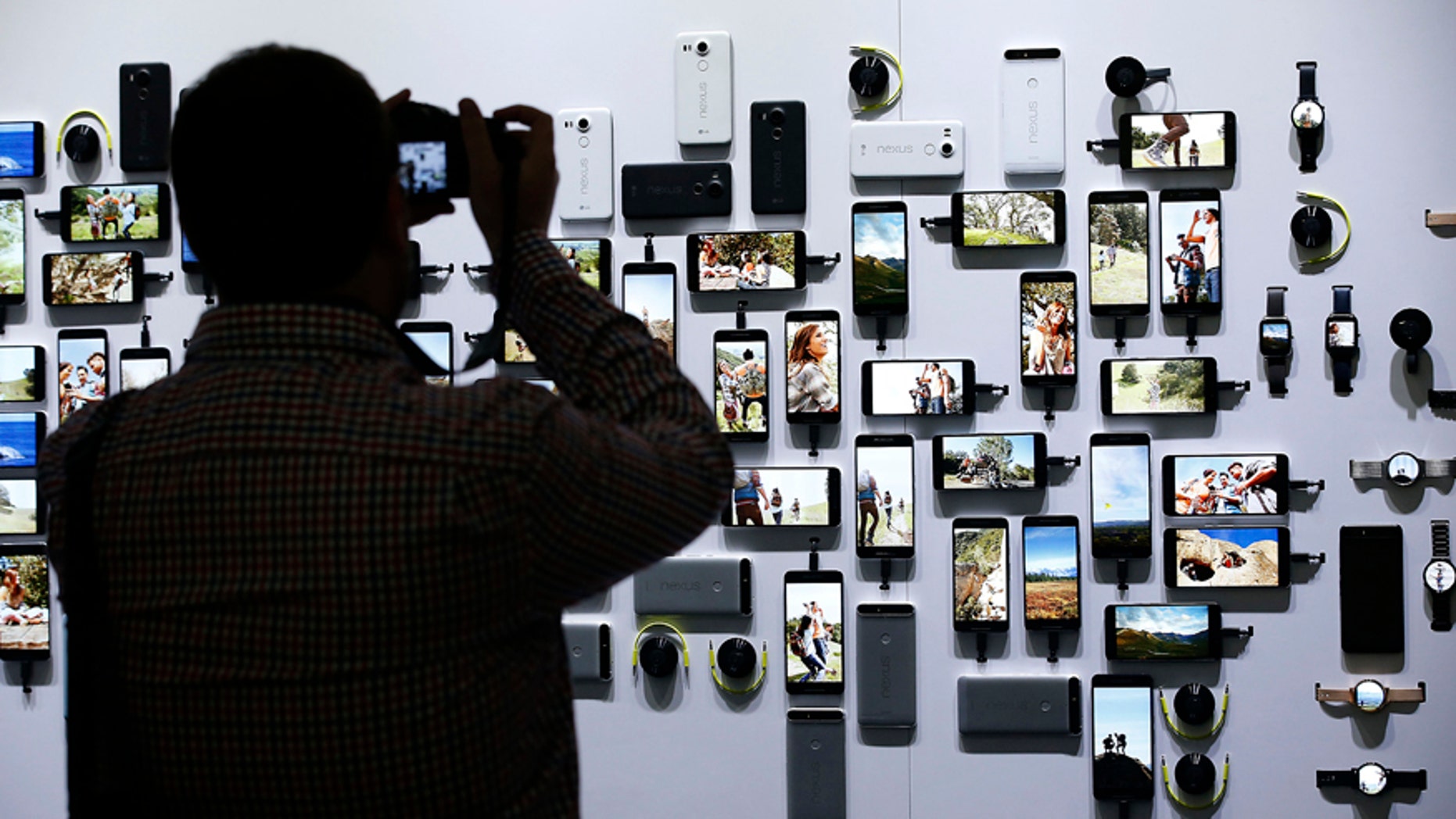 Google is launching major updates for the Nexus phone, Pixel line, and its widely-used Android operating system, the company announced on Tuesday.
Nexus 5X
Let's start with updates to the Nexus line of phones. The 5X, made by LG, is now the flagship phone and touts specs that should satisfy consumers looking for a sub-$400 Nexus phone. That includes a 5.2-inch 1080p (1,920 x 1,080) display with Gorilla Glass 3, 12-megapixel camera with "massive" pixels for higher-quality photos, 4K video recording and a USB Type-C charging connector. The new USB connector – which is much smaller than a typical USB connector and much easier to plug in – is being adopted for a host of new devices including the 12-inch Retina MacBook and new Chromebook Pixel. The Nexus 5X ships with Android 6.0 Marshmallow starts at $379 and preorders begin immediately with shipments later in October.
Nexus 6P
This is Google's top-of-the-line phone and is the first all-metal-body (using aeronautical-grade aluminum) Nexus phone and was built "in collaboration" with Huawei, according to Google. Its 5.7-inch screen fits into a chassis about the size of the iPhone 6s Plus. Since the iPhone 6s Plus has a smaller 5.5-inch screen, Google is claiming a more efficient physical design. That screen is a WQHD (2,560 x 1,440) based on AMOLED technology. For those keeping track, Samsung is best known for its stunning AMOLED displays on its Galaxy line of phones. Apple opts for cutting-edge LCD displays. Like the Nexus 5X, it also has a USB Type-C port for fast charging and a 12.3 MP camera. Other salient specs include a speedy Qualcomm 64-bit processor, 3GB of RAM, and Android 6.0 Marshmallow.  It starts at $499 with 32GB of storage and shipments will begin in October.
Related: Google Chromecast Gets New Design, Chromecast Audio Lets You Cast Music
Google referenced the iPhone 6s often during its presentation so it's worth noting that Apple's iPhone 6s and 6s Plus increasingly have more features in common with Android phones. That includes the Nexus Imprint fingerprint sensor (compare Touch ID for the iPhone), for unlocking the phone and accessing security-sensitive features like credit card payments. And, as mentioned above, Google is building phones with better cameras to keep up with Apple and Samsung.
Both phones are unlocked. Google is working with carriers though it didn't mention any names on Tuesday.
Pixel C
This is probably the most innovative device announced. This is a pure Google-designed-and-built tablet which combines a 10.2-inch display with a magnetically attachable keyboard. If that sounds similar to Microsoft's Surface line of tablets or Apple's iPad Pro, you're right. But it's also different (from Surface) in that it has no kickstand so in laptop mode it's more like a traditional laptop. And the display is adjustable from 100 to 135 degrees. Other goodies include a very-high-resolution screen, USB Type-C port, a powerful Nvidia processor, and 3GB of memory. The keyboard is sold separately. It is $499 and an additional $149 for the keyboard. The device will be available in time for the holidays.
Last but not least, Google said its new operating system, Android 6.0 Marshmallow, will launch next week. Marshmallow supports new hardware mentioned above like more advanced fingerprint scanning. And it adds Doze for boosting battery life and Google Now on Tap. The latter is basically Google Now – the intelligent, predictive assistant – but it can now extract more data from your apps. So, for example, if you're inside an app and press and hold the home button, Google will grab data and show it in a popup box. Separately, Google is also upgrading permissions to allow more flexibility for individual permissions. Essentially, this is aimed at eliminating the endless, annoying prompts for everything under the sun in Android. The new permissions will give users more control.