Google Street View will now let you wander about the International Space Station like you're an astronaut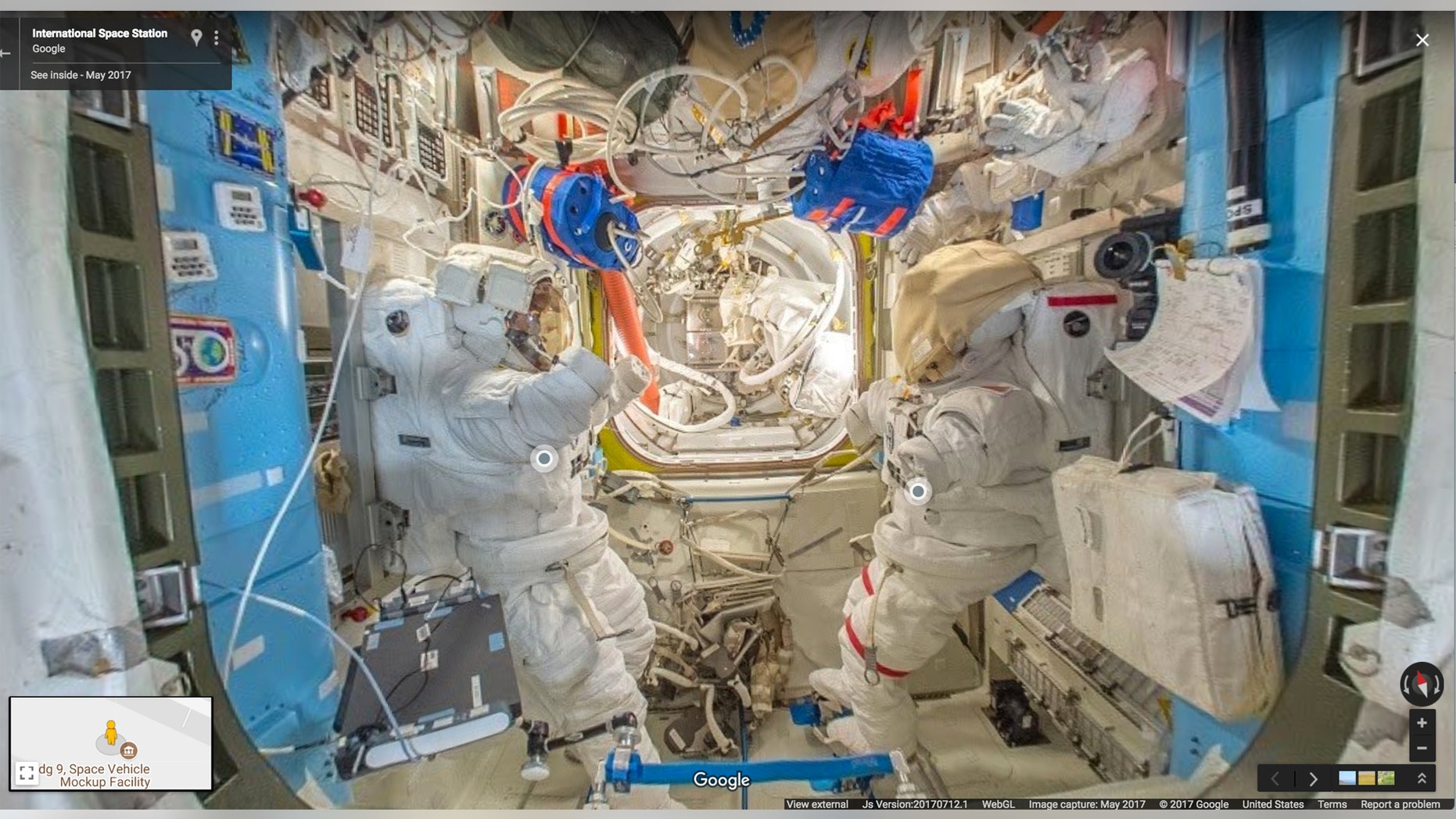 A lot of people dream of being an astronaut but never make it. Fear not though -- Google has your back.
Google announced Google Street View will let you explore the International Space Station, marking the first time it's ever entered space. As a result, people can tour all 15 modules of the ISS.
"This is the first Street View collection with annotations, a feature previously only available for Google Arts & Culture museums," Google said in a press release. "Now as you walk through the modules of the ISS in Google Maps, you'll see clear and useful annotations highlighting things like where the astronauts work out to stay physically fit, what kind of food they eat, and where they do scientific experiments."
The images come from a partnernship between Google and NASA, European Space Agency, Japan Aerospace Exploration Agency, Roscosmos and CASIS.
GOOGLE WANTS TO BE MORE LIKE FACEBOOK AS IT ROLLS OUT ITS OWN NEWS FEED
Thomas Pesquet, Astronaut at the European Space Agency (ESA), blogged about his experience using Street View in zero gravity after returning to Earth last month.
"Because of the particular constraints of living and working in space, it wasn't possible to collect Street View using Google's usual methods," Pesquet wrote.
Pesquet added the Street View team worked with NASA's Johnson Space Center and Marshall Space Flight Center "to design a gravity-free method of collecting the imagery using DSLR cameras and equipment already on the ISS."
He then collected still photos in space which were sent to Earthand "stitched together to create panoramic 360 degree imagery of the ISS."
Google Street View has been around for a decade as the search giant continues its mission of organizing the world's information and making it universally accessible and useful.