Google Exec Ghonim Released From Government Detention in Egypt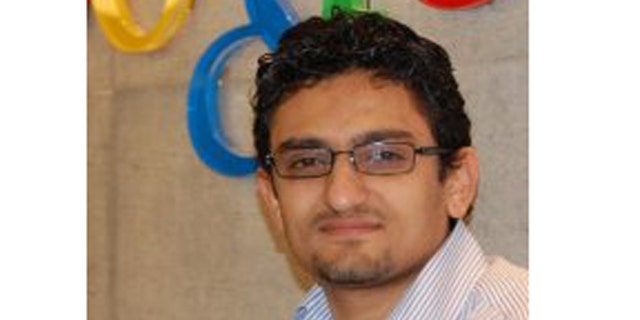 More than a week after his mysterious disappearance in Egypt, Google executive and political activist Wael Ghonim has been released from government detention on Monday, a Google spokesman told FoxNews.com.
"It is a huge relief that Wael Ghonim has been released," a Google spokesman told FoxNews.com. "We send our best wishes to him and his family."
Confusion nevertheless swirled around Ghonim's release for several hours Monday morning. Despite Google's statement and other reports that Ghonim had been freed, a State Department spokesman told Fox News Monday afternoon that it could not confirm the fact. Based on information relayed from the U.S. Embassy in Cairo, U.S. officials "believe" the executive has been released from detention. But that there are "conflicting reports" and they are therefore not able to confirm as much conclusively.
In the first activity on Ghonim's Twitter feed since January 27, a message purportedly from Ghonim appeared stating "Freedom is a bless that deserves fighting for it. #Jan25." And Egyptian television station ONTV has reportedly aired footage of Ghonim's return, and posted blurry photos it claims depict Ghonim returning to his home.
During his disappearance, Ghonim, a father of two who is in his 30s, emerged as a central symbol of the anti-government protests, cast as the face of a movement and hero in the cause of democracy. Protest organizers in Cairo's central Tahrir Square adopted him as a symbolic leader.
Suspecting his arrest -- but having no proof -- they declared in speeches that they wouldn't leave the square until he was freed. Marchers carried homemade signs emblazoned with his name. At the same time, some local media suggested the political activities of Ghonim, who is Google's head of marketing for the Middle East and North Africa, make him a traitor to his nation.
On Sunday, Egyptian authorities broke the silence on Mr. Ghonim's fate, according to his brother, Hazem Ghonim. "They told us they'll probably bring him to us, and that he will likely be escorted by security," he said from Cairo.
Billionaire businessman Naguib Sawiris also said on Sunday that Egypt's vice president told him Ghonim would be released. "The boy is a hero," Mr. Sawiris said. "When he is released he will become the living hero of this revolution."
The Wall Street Journal contributed to this report.
Click here to read more about Wael Ghonim's activism.