Future Forecasting: iPhone HD Due in June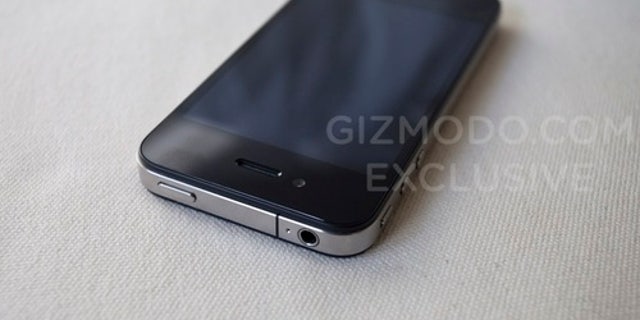 The iPhone HD is coming at the end of June. When Gizmodo got hold of a lost or stolen iPhone this week, they only cemented what insiders like Daring Fireball's John Gruber have been speculating for weeks: that the next iPhone will be a video-centric device.
According to Gizmodo and Gruber, the new iPhone has front and back cameras and a super-high-res, 960-by-640 display. The rear camera has been greatly improved over the iPhone's camera, with a bigger lens and a flash. There's a second microphone, which might be for noise cancellation, and a larger battery.
The new phone will not be called the "iPhone 4G," as it probably won't run on 4G mobile networks, and otherwise the name would be really confusing. Along with Gruber, I'm betting Apple will call it "the iPhone HD," with high-def video recording, iChat video calling and amazingly lifelike video playback.
Needless to say, Apple refuses to comment on the leaked phone, or acknowledge plans for a launch event in June.
Mobile video has existed for a decade; I reviewed phones that did two-way video calls back in 2004. But video calling never became mainstream because it was expensive, unreliable, and didn't work on enough phones. (Did you know that AT&T sells a one-way mobile video calling service even today? Yup.) Recording and sharing mobile videos is more popular, but not enough people understand how to share the videos on their phones. And mobile video streaming services such as MobiTV have had trouble sweeping the market with their tiered pricing plans and complex menu systems.
Apple's recent strength has been in taking existing technologies like the MP3 or the smartphone, and mainstreaming them by adding terrific user interfaces. If it offers a truly awesome experience, the iPhone HD could do for mobile video recording and sharing what the iPod did for music and the iPhone did for mobile apps.
Apple has wanted to rule the video world for years, but they've never fit all of the pieces together. They sell movies and TV shows through iTunes, but they haven't changed the economics and politics of the video world the way the iTunes Store changed music. The AppleTV remains only a "hobby," but Apple hasn't discontinued it. They're just trying to find the right timing and angles for a market-dominating move.
The iPhone HD would be another attempt to jump-start the digital video market and get it under Apple's control. Apple will probably offer a slick, easy way to upload and share high-def videos, and their video recording and sharing abilities will strive to make Cisco's little Flip cameras irrelevant. A powerful processor could enable full-scale video editing on the device. The high-res screen will be great to watch TV shows on through Netflix, CBS, or even a rumored upcoming Hulu app. The iPad is, in part, about video consumption; the new iPhone will be about video creation and communication.
I'm not convinced video calling has mass appeal no matter how well you do it, but that's not going to stop Apple from trying. They have an unparalleled ability to make people want their latest feature, and I know I'm not as smart as their product designers.
Video calling has another missing piece, though, and that's the network. The iPhone prototype that Gizmodo got is almost certainly an AT&T phone -- it uses GSM MicroSIM cards, just like the iPad. Video calling is a network-intensive use, and it's hard to see how AT&T would be happy with another major assault on their network.
That said, I still think the iPhone will remain an AT&T exclusive through 2010. I'm convinced that any rumored CDMA iPhone model is probably for China, not the U.S.
I think that in the last ten days of June, we're going to be welcoming the video-centric iPhone HD, exclusively with AT&T. We'll see if I'm wrong.
Read more tech news and reviews at PCMag.com.