Fitbit, Garmin, Apple Watch lead fitness tracker, smartwatch holiday gift list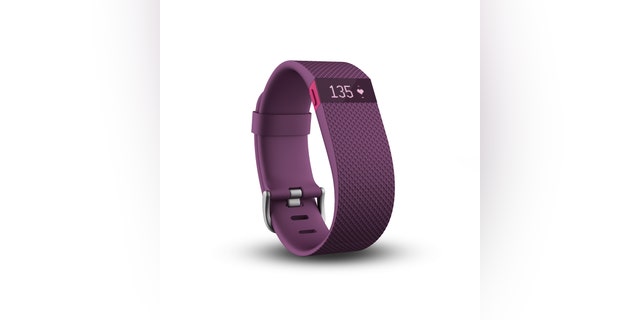 Smartwatches and fitness trackers get more popular each year. And this year there's a lot to choose from. Here's a sampling of some of the best choices for gift giving.
Fitbit Charge HR: Fitbit offers some of the hottest wearables this holiday season. The company's fitness trackers make no pretense to be anything like the Apple Watch. (The Charge HR is a dedicated fitness device, while the Apple Watch is a multi-function smartwatch.) So, what makes the Charge HR so popular? It isn't expensive, monitors your heart rate constantly, has a solid FitBit app to display all pertinent health data, works with all the major phone platforms (iPhone, Android, Windows Phone), is compatible with third-party fitness apps, and boasts very long battery life. One downside is that it's not completely waterproof. The Charge HR lists at $149.95.

Fitbit Surge: This is like the Charge HR but with a bigger (square) screen, a GPS, and text message notifications. The downside is that it's expensive for a FitBit product, listing at $249.95.

Garmin Forerunner 225: Garmin has a solid product offering this year. The 225 is the first Forerunner to come with an optical heart rate monitor. It also has good battery life, an always-on display, can be worn in the shower, and includes a GPS. The downside is that it's a bit pricey, listing at $299.99.

Related: 12-inch Retina MacBook review
Microsoft Band 2: Microsoft's second-generation fitness tracker, now sporting a curved color display, kind of wants to be a smartwatch. Microsoft does this by tossing in a few smartwatch-like features, including support for – via a Tile interface – messages, email preview, phone call notifications, a calendar, and support for Starbucks, Facebook, and Twitter, among other extras. Notifications are done with a haptic/vibration motor. It excels, however, as a fitness wearable, providing, among other things, constant heart rate monitoring, a barometer (to determine altitude), a GPS, and guided workouts. The downsides are short battery life (roughly 48 hours) and a high price for a fitness device: it lists for $249.99.

Lumo Lift: This is an offbeat fitness wearable because it's not a band or bracelet – it's a small oval-shaped (also described as "pebble" shaped) device that you wear under your clothes, right below your collarbone. It's also unusual for what it does: checks your posture. "Coach Vibrations" provides vibration feedback, telling you how often you maintain a correct posture, according to Lumo Bodytech, the company that makes the device. It also provides step count, calories burned, and distance. It works with Apple's iOS and Android. Lumo Lift lists for $79.99.
Apple Watch: The Apple Watch is now the second most-popular wearable in the world (behind FitBit) and the best-selling smartwatch, according to market researchers IDC and Canalys, respectively. In essence, it's a jack-of-all-trades computer that's packaged as a smartwatch. In its favor, it does most of those things well, including: excellent fitness and health tracking, email, messaging, phone calls (on the Watch itself), and payments (via Apple Pay). The clincher, however, is the app selection. Apple said back in September that more than 10,000 apps have been developed for the Apple Watch. Downsides include just-OK battery life and price. It starts at $349 (though Best Buy is now offering $100 off through Christmas).
Samsung Gear S2: It's impossible to leave Samsung off a list of smartwatches, considering its size and technological prowess. And the Gear S2 has plenty going for it, including a gorgeous round design, an eye-popping display, an innovative rotating bezel for navigating menus, health tracking, good battery life, a refined (albeit proprietary) Samsung Tizen operating system, and the ability to work with other Android phones. Downsides include the limited number of third-party apps. It lists at $249.99 (though, like the Apple Watch, you can find it for less at a variety of retailers and carriers).
Related: Are regulations weakening the power of medical tech on the iPhone, Apple Watch?
Moto 360 (2015 version), Huawei Watch, and Pebble Steel: The smartwatch field is getting crowded so it's getting harder to stand out in late 2015. That said, decent watches using Android Wear – the Google OS for watches and wearables -- include the second-generation Moto 360 and Huawei Watch. The Huawei Watch is a looker with a sapphire display. The 2015 Moto 360 also has an eye-catching design and can pair up with an iPhone. The Pebble Time Steel is an attractive alternative with lots of battery life (up to a week) and works with Android devices and the iPhone. The Huawei lists for $349.99, while the Moto 360 starts at $299 and the Pebble Time Steel at $249.99.