FBI Issues Over 40 Warrants for Involvement in Cyber Attacks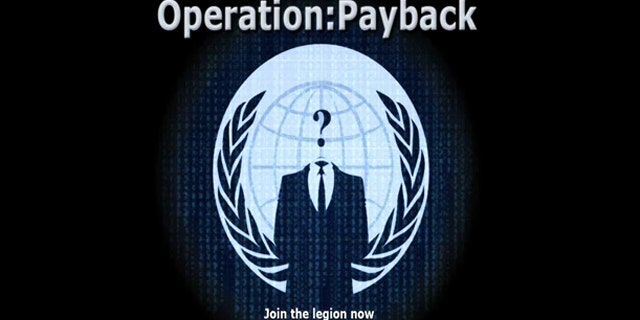 NEWYou can now listen to Fox News articles!
The Federal Bureau of Investigation refused to elaborate Friday on the status of more than 40 search warrants the agency issued throughout the United States on Thursday, as part of an ongoing investigation into recent coordinated cyber attacks against major companies and organizations.
An FBI spokesman refused to tell FoxNews.com whether arrests had been made or were expected, instead referring all questions back to a press release the agency issued late Thursday announcing the warrants.
The FBI also said that the United Kingdom's Metropolitan Police Service had executed search warrants that had resulted in five arrests. The suspects in custody are identified as young men from the central and souther England area, and range in age from 15 to 26.
Targeted suspects are members of a group called "Anonymous," which coordinated cyber attacks against companies like PayPal, Visa and MasterCard after the companies had dropped support for WikiLeaks. "The FBI is working closely with its international law enforcement partners and others to mitigate these threats," said the agency in a statement. England, France, Germany and the Netherlands are also participating in similar investigations in their own countries.
Dutch officers arrested two teenagers last month on suspicion of involvement with the cyber attacks, they are awaiting trails set for later this year. The members of Anonymous called the cyber attacks, "Operation Payback," and accused the companies who refused to support WikiLeaks of squandering Internet freedom.
The attacks known as, "distributed denial of service" or DDoS assaults, were designed to overwhelm the targeted servers causing the websites to go down. The attacks were facilitated by software tools the group makes available for free download on the Internet, the FBI said -- a tool the agency noted did not mask the identity of the attackers.
Such conduct is considered illegal, and if found guilty suspects could face up to 10 years in prison.
Reuters contributed to this report.