Family's Amazon Alexa mishap inspires charitable donation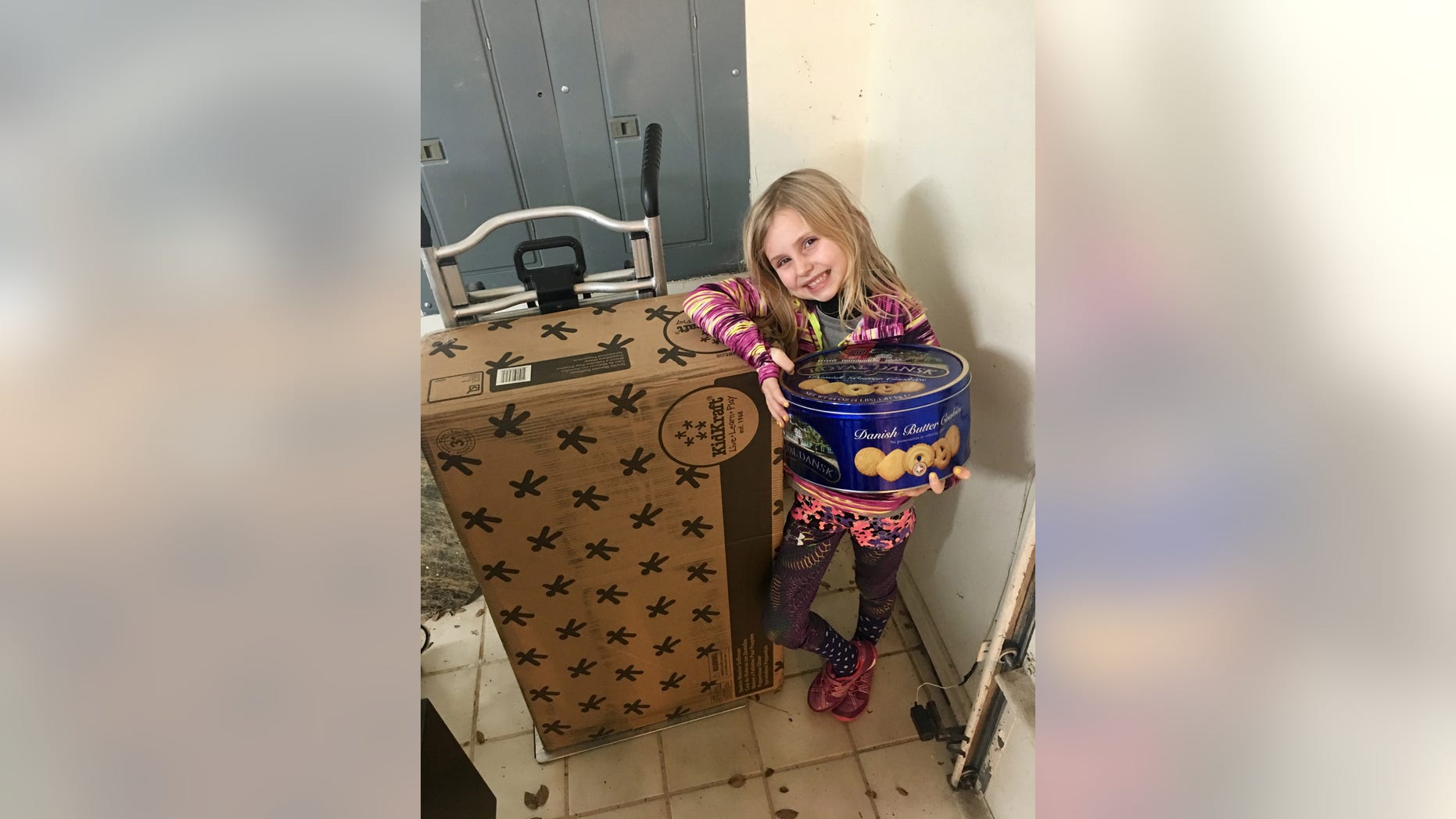 The family of the 6-year-old girl who accidentally ordered a high-end dollhouse and cookies via Amazon's Alexa have inspired a charitable donation from dollhouse manufacturer KidKraft.
Charmed by the story of the Alexa accident, KidKraft is donating two toy kitchens and a dollhouse to a hospital, a shelter for women and children and a school chosen by the Neitzel family.
Megan Neitzel, the mother of the girl who placed the accidental order, first told Foxnews.com her story last week. After receiving an Amazon Echo Dot as a holiday gift, Neitzel said her daughter Brooke accidentally ordered a dollhouse and cookies using the device's Alexa voice assistant. The Neitzel family decided that rather than return the items, they would enjooy the cookies and opted to donate the dollhouse to the Medical City Children's Hospital, which is near their Dallas home.
6-YEAR-OLD ACCIDENTALLY ORDERS HIGH-END TREATS WITH AMAZON'S ALEXA
But, the story didn't end there. KidKraft, the manufacturer of the dollhouse, reached out to the family and offered them a chance to tour its factory in Dallas. Neitzel said the family hopes to tour the factory on Thursday.
KidKraft also offered up two kitchens and a dollhouse to charities of the family's choosing. Neitzel told Foxnews.com that they asked the company to donate the items to the Scottish Rite Hospital of Texas, to a shelter for women and children, and to an underprivileged school that their local school partners with. "[These are] charities that have a special meaning to us," said Neitzel.
"Everyone at KidKraft got a kick out of Brooke's story, and we love the positive message that has come of it," said KidKraft, in a statement emailed to FoxNews.com. "We have invited the Neitzels to tour the KidKraft toy design studio, and will be asking Brooke to help us select additional products for donation."

TV NEWS REPORT PROMPTS VIEWERS' AMAZON ECHO DEVICES TO ORDER UNWANTED DOLLHOUSES
It appears that Alexa has a newfound penchant for ordering dollhouses, courtesy of the Neitzels. When a story on their Alexa mishap aired on CW6 in San Diego last week, some viewers reported that the report set off their Echo devices, which attempted to order dollhouses via Alexa as well.
Last week, an Amazon spokeswoman old Foxnews.com that voice orders must be confirmed with a "yes" response before they are purchased.  Alexa comes with features that allow for voice ordering to be turned off as well as parental controls, such as requiring a confirmation code before ordering.
Unwanted orders can also be returned for free, according to Amazon.