Facebook's Zuckerberg Richer Than Steve Jobs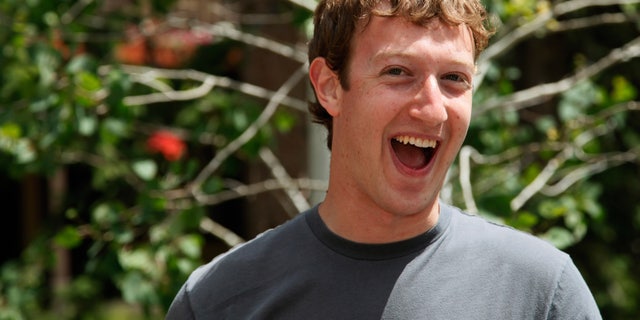 Microsoft co-founder Bill Gates remains the wealthiest man in the U.S., but Facebook's Mark Zuckerberg is hot on his heels, according to Forbes magazine's new rich list.
The annual ranking of the 400 wealthiest Americans saw Facebook CEO Mark Zuckerberg shoot up from 158th to 35th place. Gates' estimated assets of $54 billion meant the 54-year old retained the top spot for the 17th year in a row. Second was Berkshire Hathaway boss Warren Buffett, with $45 billion.
But Zuckerberg's wealth grew more than anyone else on the list as a percentage, shooting up from $2 billion to $6.8 billion. The 26-year-old was joined on the list by fellow Facebook founders Dustin Moskovitz and Eduardo Saverin, both also 26, with $1.4 billion and $1.15 billion respectively.
Members of the richest group had a combined wealth of $1.37 trillion.
Among those to have fallen off the list over the last year were former cabbie-turned-real estate mogul Tamir Sapir, who is now facing a host of creditors in various lawsuits. Another is Raj Rajaratnam, the ex-hedge fund manager facing 185 years in prison.
News Corp chairman and CEO Rupert Murdoch occupies 38th place, with Apple co-founder Steve Jobs in 42nd, while fashion designer Ralph Lauren is 60th. TV personality Oprah Winfrey is 130th richest person in the US.
The full Forbes list of the United States richest
Wealth was up for 217 members of the list while 85 members saw a fall in the value of their assets. The highest ranked of the 42 women on the list is Christy Walton, the widow of Walmart heir boss John Walton, whose estimated $24 billion fortune made her fourth.
Bill Gates was replaced as the world's richest person earlier this year by Mexican tycoon Carlos Slim, who is reportedly worth just over $60 million.
Read more at SkyNews.com.