Facebook suspends Crimson Hexagon to investigate potential misuse of data
Facebook has suspended another analytics firm that harvested public data from its platform pending a full investigation into the company's practices.
Crimson Hexagon, a Boston-based firm that produces consumer insights powered by AI, claims to have a repository of over 1 trillion public social media posts from companies such as Twitter and Facebook.
On Friday, the tech giant said it was suspending the analytics firm from Facebook and Instagram while it probes any potential violations.
INDIA LYNCHINGS: WHATSAPP RESTRICTS MESSAGE FORWARDING TO COMBAT MOB KILLINGS
"We are investigating the claims about Crimson Hexagon to see if they violated any of our policies," Ime Archibong, VP of Product Partnerships for Facebook, said in a statement. "Facebook has a responsibility to help protect people's information which is one of the reasons why we have tightened our APIs significantly over the last few years."
Chris Bingham, Crimson Hexagon's chief technology officer, confirmed to The Wall Street Journal that the company is cooperating with Facebook's inquiry and that the two firm's teams are already meeting up.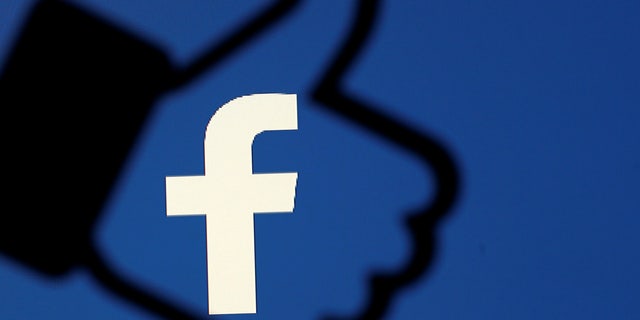 Crimson Hexagon, which pulls publicly available data from users' social media profiles on Twitter, Facebook and elsewhere, lists on its website a range of big companies as customers—including Samsung, BBC, Walmart and GM. Although Facebook has come under fire in the wake of the Cambridge Analytica data misuse scandal, its users may or may not be aware that, unless their settings are "private," a lot of what they post, click on and share to the platform can be seen by the public.
Those posts, likes and tweets, which add up to a vast amount of data, can then be used by companies or government agencies trying to discern a person's voting preferences or their consumer habits, for example. Post the Cambridge Analytica fallout, many Americans are not aware of how their data is harnessed for a myriad of purposes.
FACEBOOK'S MARK ZUCKERBERG BACKTRACKS ON COMMENTS ABOUT HOLOCAUST DENIERS
According to The Journal, Crimson Hexagon sold its proprietary analytics platform in countries including Russia and Turkey, and it worked for a nonprofit known as the Civil Society Development Foundation to study Russians' opinions of President Vladimir Putin.
In addition, U.S. government agencies have reportedly paid Crimson Hexagon more than $800,000 for 22 different contracts, including one last month with the State Department worth $240,000, The Journal reported.
In a blog post, Bingham emphasized that his company only accesses public data and that "under no circumstances" is surveillance a permitted use for governments using its platform.
Developers are not permitted to build surveillance tools using information from its platform, Facebook confirmed to Fox News. The company has also not yet found that Crimson Hexagon obtained data inappropriately.
Also, there are no allegations of wrongdoing on the part of the government agencies that contracted with Crimson Hexagon.