Facebook executive's Kavanaugh support triggers backlash for Zuckerberg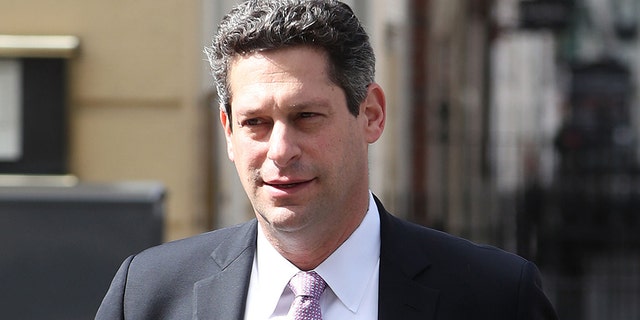 Hundreds of Facebook employees have criticized a top executive after he attended Supreme Court nominee Brett Kavanaugh's hearing last week in a show of support for the federal judge, The Wall Street Journal reported late Thursday.
Joel Kaplan, Facebook's vice president of global public policy, is a longtime friend of Kavanaugh, whose nomination has been threatened by sexual misconduct allegations dating from his time in high school and college in the early 1980s. Kaplan attended the dramatic Sept. 27 Senate Judiciary Committee hearing in which lawmakers heard testimony from Kavanaugh and one of his accusers, Christine Blasey Ford.
The Journal reported that Facebook founder and CEO Mark Zuckerberg was asked about Kaplan's attendance at a weekly Q-and-A session with employees last Friday. Zuckerberg said that he wouldn't have made the same decision as Kaplan, but that the executive had not violated any company policies.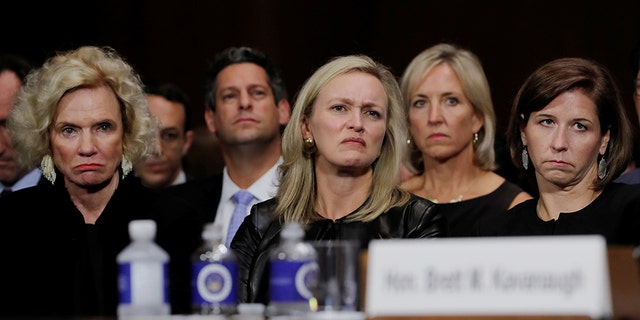 However, Zuckerberg's response has failed to quell the furor, with employees taking to an internal discussion thread to criticized Kaplan's decision. That same Friday, Facebook COO Sheryl Sandberg said in an internal discussion board post that she had talked to the exec "about why I think it was a mistake for him to attend, given his role in the company.
FACEBOOK COULD BE FORCED TO PAY YOU THOUSANDS AFTER DISASTER HACK ATTACK
"We support people's right to do what they want in their personal time but this was by no means a straightforward case," Sandberg added.
The Journal reported that Zuckerberg and other executives are planning a company town hall on Friday to address the matter, with Kaplan calling into the forum from Washington, D.C.
FACEBOOK: 50 MILLION ACCOUNTS AFFECTED BY SECURITY BREACH
Kaplan, who, like Kavanaugh, is a former official in the George W. Bush administration, apologized in an internal forum for what The Journal described as "surprising employees by his appearance," and said he did not expect his decision to be controversial.
"Sexual assault is an issue society has turned a blind eye to for far too long — compounding every victim's pain," Facebook spokeswoman Roberta Thomson told the paper. "Our leadership team recognizes that they've made mistakes handling the events of the last week and we're grateful for all the feedback from our employees."