Facebook co-founder Saverin invests, while senators seek to ban him from US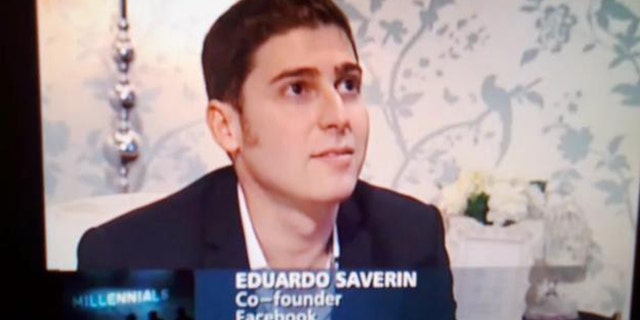 Facebook co-founder Eduardo Saverin has closed a deal to invest in CrowdMob, an online discount start-up -- even as American politicians sought new rules to bar him (or anyone) from de-friending the United States in order to avoid taxes.
CrowdMob blends app promotion with discounts from local businesses, TechCrunch reported Thursday, but the company has said it aims to eventually be a player in "mobile wallet" technology -- where users can pay for goods using their smartphones.
The company did not disclose the size of Saverin's investment.
In a statement, Saverin said: "I really like the team at CrowdMob and their vision to create a mobile wallet that is embedded in an overall social loyalty platform where virtual and real goods can be exchanged; this platform is an important next step in a fully integrated mobile society."
The Brazilian-born billionaire became a household name in 2010 when his skirmishes with Facebook CEO Mark Zuckerberg over the future of Facebook were dramatized in the Hollywood film "The Social Network."
Saverin's name returned to headlines last week when it was revealed he had renounced his U.S. citizenship ahead of Facebook's initial public offering, a step viewed by many as a strategy to reduce the tax bill he will incur after shares of the social network go public.
Meanwhile, two top senators went after Facebook co-founder Eduardo Saverin Thursday over his decision to renounce U.S. citizenship, unveiling a proposal they claim would bar him -- or anyone -- from de-friending the United States in order to avoid taxes.
Sen. Chuck Schumer, D-N.Y., who unveiled the proposal alongside Sen. Bob Casey, D-Pa., said their so-called "Ex-Patriot Act" would subject high-earning ex-Americans to a steep capital gains tax. The bill was their answer to the move by Saverin last year to renounce his citizenship and move to Singapore.
The decision, made public in a recently released IRS list, came ahead of Facebook's initial public offering, and fueled speculation that Saverin cut ties with America in order to cut down his tax bill.
Singapore does not impose capital gains taxes.