Facebook Aims to Complete Takeover of Internet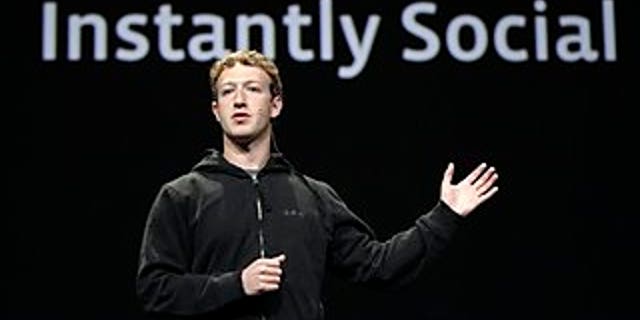 Facebook is spreading its wings to the broader Web with new tools that will allow users to see personalized versions of websites they visit elsewhere.
The move could change the way people experience the online world, though it could come with deeper privacy implications. By accessing Facebook's tools, websites will be able to customize the experience based on the list of friends, favorite bands and other things users have shared on their Facebook profiles.
"The Web is at a really important turning point now," Facebook CEO Mark Zuckerberg said at a conference for Web and software developers in San Francisco. "Most things aren't social and they don't use your real identity. This is really starting to change."
It already has, with Facebook among its earliest pioneers. The world's largest online social network has long insisted, with varying success, that its users go by their real identities when they sign up for the service, offering a contrast to the culture of pseudonyms common elsewhere online.
And Facebook has sometimes transported those identities beyond its own service.
The latest changes take this a step further. It means Facebook users will be able to see a Web tailored to them based on their interests and social connections, as long as they are already logged in to Facebook. So when visiting a news site for the first time, they could see which of their Facebook friends liwith their online entourages.
If users embrace it, Facebook could gain valuable insights that could help it sell more advertising, potentially rivaling online ad leader Google Inc., which typically tailors ads based on keywords in search terms and Web content.
"If I were Google I would be really scared because Facebook might end up with a lot more intelligence than them," said Alain Chuard, founder of social marketing firm Wildfire. "Google is just an algorithm, but Facebook could rule the Web."
Ads on social networks still make up a small percentage of companies' total online advertising budgets. But the space is growing, with Facebook at the helm. In the U.S., research firm eMarketer expects companies to spend $23.6 billion on online ads this year, with 5.5 percent of it going to social networks, up from 5 percent in 2008.
Zuckerberg, who turns 26 next month, initially expects the new tools to generate more revenue for other websites and outside developers than his own company. But he also acknowledged that as Facebook gets a better grasp on its users' interests, "a lot of other things become possible."