Cops: Guy jammed cellphones on city trains for months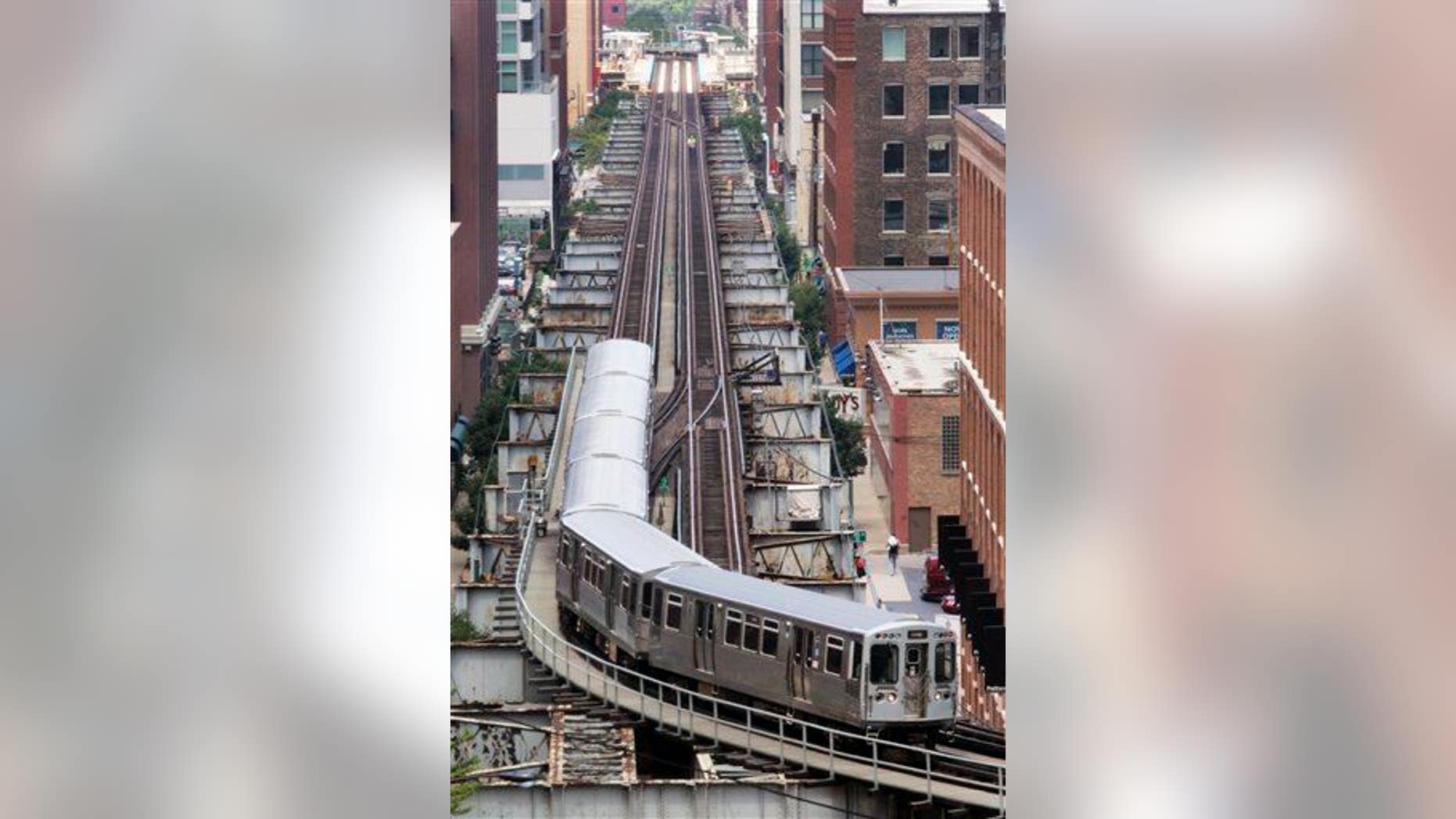 Dennis Nicholl, 63, was arrested in Chicago last week and accused of operating his "own personal quiet car" on the city's trains for nearly two years, the Chicago Tribune reports.
Nicholl, a CPA who works for the University of Illinois, apparently disliked having to listen to people talk on their cellphones as he commuted to and from work each day.
So, police say, he got an illegal jamming device from China and started using it on the train. One fellow commuter says he once saw Nicholl "scowl" at a man talking on a phone near him, then pull a device with five antennas from his pocket and turn it on; everyone who had been talking on their phones in the vicinity stared, bewildered, at the screens as the calls dropped.
Pictures of Nicholl and the device started making the rounds online, and police had been tipped off and had gotten Nicholl's photo. On Tuesday, undercover officers set up a sting, saw him enter a station, and had one officer follow him on to the train.
As Nicholl rode the Red Line, he allegedly switched on the device while the officer talked on the phone nearby. The officer lost the connection, and Nicholl was arrested.
"It's kind of a digital 'stay off my lawn, you young people with your cellphones,'" one of Nicholl's fellow commuters tells the Tribune. Per the police report, Nicholl confessed to using the device because "he gets annoyed at people" on their phones on the train.
Nicholl, who had already been charged with misdemeanor jamming of cellphone calls back in 2009, was charged with a felony this time around: unlawful interference with a public utility.
But, as the Christian Science Monitor reports, some online commenters consider Nicholl a "folk hero" for keeping trains quiet.
This article originally appeared on Newser: Cops: Guy Jammed Cellphones on City Trains for Months
More From Newser