Controversial Dog Fighting App Back -- And Better Than Ever, Developer Claims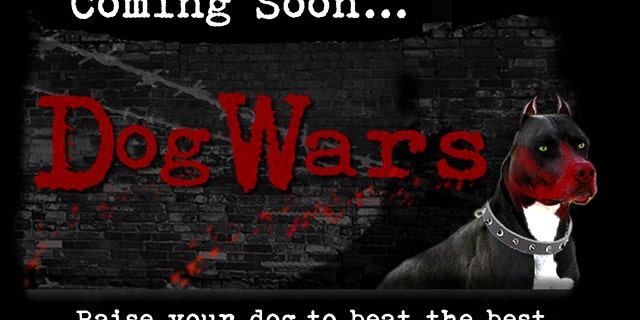 NEWYou can now listen to Fox News articles!
A controversial Android app that takes users into the bloody underground world of dog fighting is back on the market -- and getting ready to release an update the game's developer calls "the biggest yet."
In the game, players raise and train a virtual dog to become a killer, mauling other dogs in matches and winning virtual cash and "street cred" for each victory. In April, tens of thousands of animal-rights activists joined forces with football star and reformed dog fighter Michael Vick to decry "Dog Wars," calling it a celebration of cruelty to animals, drugs, guns and murder.
Google agreed, removing "Dog Wars" from its Android Market in late April.
Today, dog fighting is back.
Renamed "KG Dogfighting," the "Dog Wars" app is being updated with advanced dog training levels; more items to train dogs with, including an array of whips; allowing users to buy and use a variety of drugs; and new guns for trainers to use in shootouts with "F.E.T.A." -- a fictional law enforcement agency.
"The last thing our culture needs is yet another form of profiting from the use and torment of animals," Lee Hall, vice president of the animal-rights group Friends of Animals, told FoxNews.com.
Hall and others remain disgusted with the idea of any game glorifying, promoting, or modeling how dogs are trained for such abuse and violence.
"It's a virtual training camp for dog fighters," Wayne Pacelle, president and CEO of The Humane Society of the United States, told FoxNews.com in April.
"'Dog Wars' actually instructs players on how to condition a dog using methods that are true to organized dog fighting," Pacelle added, "encouraging cruelty to dogs and leading young people down a dead-end path."
Some of the real-life training methods the game includes are injecting dogs with steroids, restricting their food or water, and teaching them how to fight by practicing attacks on smaller dogs, called "bait dogs."
The app developer at Kage Games insisted on remaining anonymous, following numerous threats he and his team have received. Going only by the name "The Pitboss," he told FoxNews.com he's really an animal lover who hopes to bring a greater awareness to the horrible reality of dog fighting.
"For those who have questioned our intentions with this app, we have introduced the enforcement agency F.E.T.A. to teach our users there are consequences to dog fighting in real life," "the Pitboss" told FoxNews.com.
Anita Edson, a spokeswoman from the American Society for the Prevention of Cruelty to Animals, believes showcasing the realities of this illegal activity, even in a virtual world, simply provides the interest and motivation for it continue.
This 'game' comes at a time when public outrage and law enforcement concern about dog fighting is at an all-time high. The ASPCA is being called to respond to more reports of blood sports than ever before, which continue to plague communities across the country," Edson said.
The developers of the dog fighting app say they are confident in people's ability "to distinguish between rudimentary game and the consequences of real life."
"KG Dogfighting" has nearly a quarter-million downloads, according to Kage Games. With 410 user reviews on the app's Android Market page, its average rating is 4 and a half stars. Along with all the positive reviews are a handful noting issues with the gameplay.
"Moral aspects of dogfighting aside, the game sucks. It's a cheaper less fun version of the other text mission games like mob wars. 0 stars," wrote reviewer Alexis Machine.
Google did not respond to FoxNews.com requests for information on "Dog Wars" or "KG Dogfighting."