Classroom Tech: What to Do When Students Know More Than Teachers?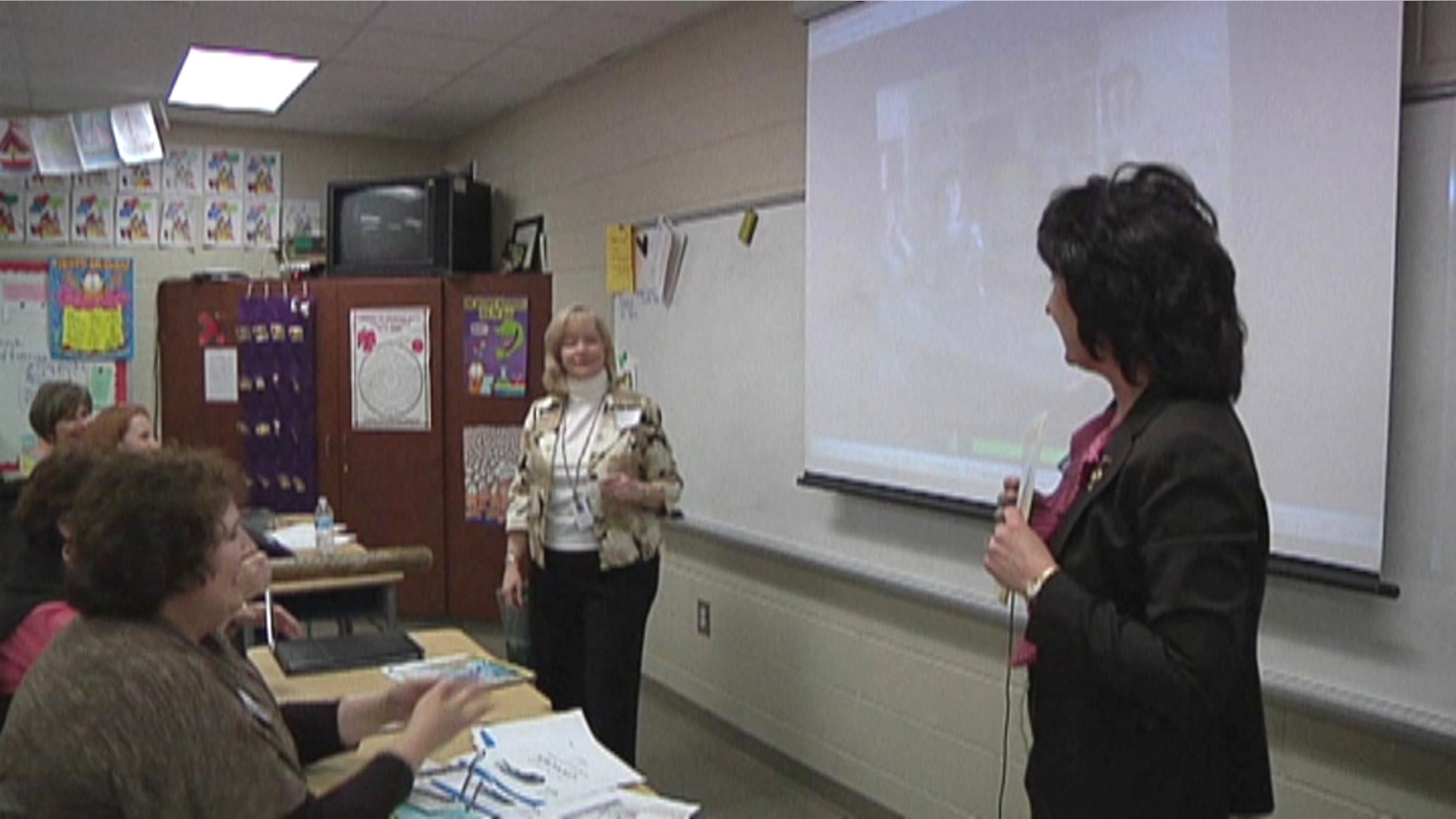 In a day and age where students know more than their teachers about different forms of technology -- whether it be iPhones, computers or video games – schools are making every effort to get their teachers talking tech.
But that's easier said than done for most.
Walden University in Minneapolis conducted a survey of more than 1,000 K-12 educators and found that 60 percent consider themselves either sporadic or infrequent users of technology, while only 22 percent considered themselves frequent users.
Some teachers claim this could be due to intimidation -- because the students are savvier than the teachers.
"We know students know more about it than we do. They're the digital natives," admitted Natalie Smith to FoxNews.com. Smith specializes in bringing technology into classrooms here in Lexington County, S.C. "Some of us are behind the game but that's OK. The kids are really good about helping us to integrate it more," Smith said.
School districts in South Carolina are trying to make that transition a little bit easier for the teachers. Teachers recently took a turn on the other side of the desk at the Lexington County Technology Instructional Fair, learning how to incorporate YouTube, Skype, digital white boards, and other tools into the classroom.
"We know that students live in technology outside the classroom. And we know that if we can spark interest in a subject through technology, students will be more willing to stretch their brains and try new things," Smith said.
In one session, teachers learned how Skype -- an online video calling service -- could be used to enhance music lessons.
"We wanted to share what the technology of Skyping is, how to Skype, and the multitude of lessons that you can do with it in a classroom," said Jean Sim, a music teacher from Rocky Creek Elementary School in Lexington County, who taught the session. Skype is just one of the many tools teachers can use. The Walden study also found that the more K-12 teachers use technology like Skype, the more they recognize and value its strong positive effects on student learning and engagement.
Sim agreed readily.
"Technology is the way our students are learning," she told FoxNews.com.
Like many other teachers around the country, she recognizes the growing importance of bringing technology into the classroom. "I believe that it will enrich our students experience in a 21st century school. I believe it will make us a global community and help our students to learn beyond our physical classroom."