Cheap flights: Best day to book, top sites and insider secrets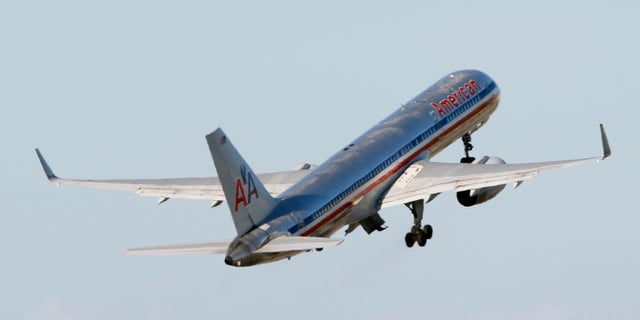 There are plenty of ideas out there to make long-range travel cheaper and faster, such as Elon Musk's Hyperloop and supersonic airliners. But until they actually arrive, we're stuck with regular air travel, which can take all day and put a serious dent in your bank account. I can't do anything about the former, but I can let you in on some tricks to get cheaper airfare on your next trip.
1. Buy on the right day
You've probably heard that the day of the week and time of day you buy tickets can make a difference. Well, you heard right – though no one seems to agree on the day or time. That's why I have an entire article that untangles the mystery. Click here to read it before you even think of pressing the "Check Out" button.
Here's the short version: If you see an airline offering a deal on Monday, plan to buy your tickets on Tuesday. If there are no deals going on, buy on the weekend. Don't buy on weekdays if you can help it.
You can also head over to Kayak. When you run a search for tickets, you'll see a Price Trend box in the left-hand column that tells you whether to buy or wait, and Kayak's confidence level in the forecast. If you want more information about how Kayak made its decision, you can click the box with the lowercase "i."
Just because you got a low ticket price doesn't mean it won't go lower. Many airlines will refund the difference if the price drops a certain amount after you buy. But who has time to look up ticket prices every day?
That's where Yapta can help. It keeps an eye on your tickets and alerts you when the price drops. Yapta claims annual savings of $334 per user, which means you can put that money toward a better hotel, a few nice dinners or just put it back in your bank account for life after your trip.
2. Fly on the right day
Because most people going on a trip fly on Friday or Sunday, those are the most expensive days to fly. If you want to save, and your schedule is flexible, flying on Tuesday is going to net you the biggest savings, with the other days in the middle of the week offering savings as well.
The time of day you travel is also important. No one wants to fly at 4 a.m., but you can shave off big bucks from your ticket price if you do. The first flight of the day, red-eye flights and flights that coincide with lunchtime or dinner are the best times to fly if you want to pay less.
3. Use the right sites
If you're looking at prices on just one airline's site, you're missing the bigger picture. You might save more flying with a different airline or on a different date. Unfortunately, airline sites don't make it easy to compare.
Instead of a narrow window of possibilities, try Google Flights. You can search for tickets on multiple departure and arrival days to see what day has the best deal. Or you can pull up a calendar of the lowest fares around a certain date. Naturally, Flights pulls prices from multiple airlines for easier comparison.
But before you buy, you should fire up a site like Airfare Watchdog, which scours airline sites for deals and pulls them into one easy-to-find place. You might spot a deal you wouldn't have seen otherwise.
Reality check: Saving money is good, but sometimes the savings just aren't worth the agony of getting up at 2 a.m. or sitting through six hours of layovers. Be sure to look at Google Flights' recommended "best" flight, or check out the site Hipmunk. Both of these show you flights with the best balance of cost and convenience.
Bonus: Get a refund on a non-refundable flight
When you're shopping around, you might notice that the tickets with the lowest prices are usually "non-refundable." While you want the savings, maybe you're a little unsure about locking yourself in. After all, plans change, and maybe you could find a lower ticket price.
Before you pass, there are a few caveats to the "non-refundable" label. The biggest one is that the tickets are refundable within 24 hours of purchase. So, if you find a cheaper ticket within that window, it's no big deal.
Of course, you can also get a refund if the flight ends up delayed, canceled or altered after you book. It's a good idea to have an app like Flight Aware so you know where your flight is before you arrive at the airport.
On the Kim Komando Show, the nation's largest weekend radio talk show, Kim takes calls and dispenses advice on today's digital lifestyle, from smartphones and tablets to online privacy and data hacks. For her daily tips, free newsletters and more, visit her website at Komando.com. Kim also posts breaking tech news 24/7 at News.Komando.com.