Case shines spotlight on translation, tech in policing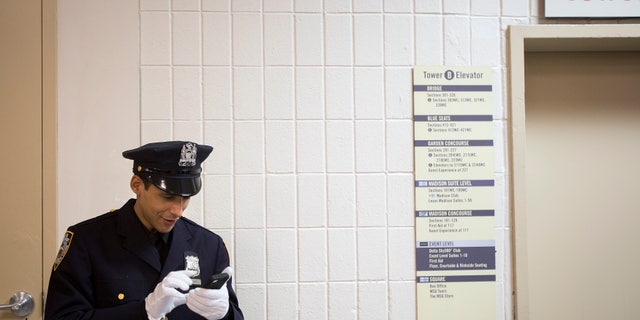 A U.S. court of appeals in Chicago has upheld the conviction and sentencing of a man in a case that involves a traffic stop, counterfeit credit cards, iPads, a dispute about translations, and an app on a police officer's smartphone.
The story begins on June 26, 2013, when an Illinois state trooper pulled over a white Hyundai rental car driven by a Florida man named Pavel Leiva, who spoke Spanish but no English. Leiva was accompanied by two women, Amberly Martin and Paola Gallego.
After the state trooper, Dustin Weiss, decided to let Leiva off with just a warning, he turned to an app called iTranslate on his iPhone, as he didn't speak Spanish. He entered the words "you are free to go" in English into the app, and then read the Spanish translation, according to a court document from the U.S. Court of Appeals for the Seventh Circuit.
Related: French teen live-streams her suicide on Periscope
But then Weiss decided to keep Leiva for a moment longer.
He asked him: "Puedo buscar su coche?" That's what Weiss thought was the proper way to ask Leiva if he could search his car. Leiva said yes, in Spanish. The problem is, the Spanish sentence Weiss uttered literally means: Can I look for your car?
Weiss did not use the iPhone app to arrive at the Spanish sentence in which he asked Leiva if he could search his car, according to the court document. However, a footnote in the court document points out that if he had used the app, it would have provided the same sentence Weiss used.
Related: WhatsApp 'disappointed' by order in Brazil to block app second time
After Weiss and other officers searched the car, they discovered purses, Walmart gift cards, iPad Minis— and 65 "fraudulent credit cards," according to the court document. They even found a list of the names of the real credit card owners.
Eventually, at his 2015 trial, Leiva was sentenced to prison time.
Leiva appealed the decision— partly on the grounds that he didn't actually consent to his car being searched, as well as a dispute about the translation during the trial. However, in an April 29 decision, the court of appeals rejected Leiva's arguments, and stood by the lower court's decision.