BlackBerry Services Come Slowly Sputtering Back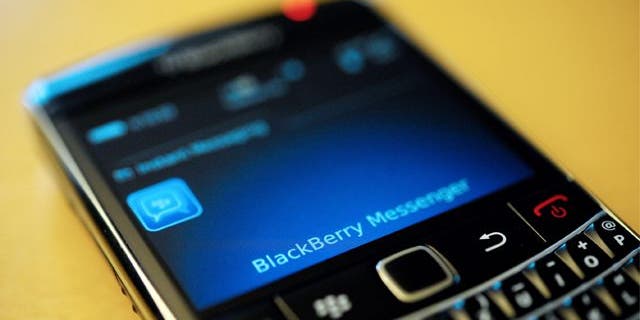 U.S. users woke up to empty in-boxes for a second day, even as BlackBerry services buzzed slowly back to life Thursday across Europe, the Middle East, Africa and India, after a multi-day outage that interrupted email messages and Internet services for millions of customers.
Day four of BlackBerry's on-going troubles -- the second day for many U.S. users in a saga that began Monday morning -- promises to be frustrating for millions of users across the country who have come to rely on their smartphones to remain connected to businesses and friends.
"Totally appalled at the lack of communication from RIM," wrote Lynn Murdoch on RIM's BlackBerry Facebook page. "Love my Berry, but furious at the fact that no one can actually give a time frame of how long its going to take to fix. Utterly disappointed!"
"I'm right at the edge where I might be saying goodbye to my BlackBerry," Tony Vitali, a BlackBerry user in New York, told Reuters. "The device freezes twice a day ... It's a very frustrating device."
Co-chief executive Mike Lazaridis posted a video late Wednesday evening apologizing for the outage and saying that the company was still working to resolve issues. He warned of possible instability in the system as RIM restored service and did not forecast a time for a full recovery.
It is "too soon to say this issue is fully resolved," he said in the video.
In an earlier statement, RIM said that as of Thursday, "all services across Europe, the Middle East and Africa, as well as India, have been operating with significant improvement. We continue to monitor the situation 24x7 to ensure ongoing stability. Thank you for your patience."
The company says it will monitor the situation around the clock to make sure there's no repeat.
In a press conference Wednesday afternoon, RIM CTO for software David Yach continued to insist that the BlackBerry messaging jam was tied to Monday's "core switch failure," which he said caused a build-up of delayed messages that led to days of worldwide outages -- like water behind a plugged dam that eventually floods the countryside.
"Over time, that backlog has built and it started affecting other systems," Yach explained. But some networking experts questioned whether RIM was revealing the entire story.
"It sounds dubious," Karl Volkman, the chief technology officer of Chicago-area network consultancy SRV Network, told FoxNews.com. "This many days after the failure, it's hard to believe."
RIM's system is designed to use a back-up switch in case of failure, Yach explained. The transfer to the backup system did not function as previously tested, he said, suggesting that further, deeper investigation may help to identify the cause of subsequent instabilities.
Switches act like traffic cops, controlling the flow of data, Volkman explained. But could one switch failure days ago lead to the worldwide outages?
"It's got to be other problems that have surfaced due the weight of all these messages going back and forth. There's got to be some sort of cascading effect," he told FoxNews.com.
Several people have suggested that hackers or a breach of security might have led to the instability. Yach said he believed foul play could be ruled out.
"We've seen no evidence that this is the case," Yach said.
The lingering service disruptions are creating another black eye for RIM, which already is suffering from waning support for its products amid intensifying competition. The company's stock, down 3.9 percent Wednesday, has fallen nearly 60 percent so far in 2011.
"It's a blow upon a bruise. It comes at a bad time," Richard Windsor, global technology specialist at Nomura, told Reuters in reference to Wednesday's service disruption.
News wires and The Associated Press contributed to this report.